At the end of August / beginning of September 2020, I went on a pilgrimage despite the corona.

Below is the entire report of 2020 including the outward and return journey. I am sorry, it is still partly automatic translated (please let me know when there are crazy translation, google make sometimes funny mistakes)
I also will write new stories and everything about the plans for 2020 on the blog.  
When you don't want to miss anything, subscribe to the homepage for the newsletter, you will be notified as soon as I post something new.
6 Larochemillay- Issy-l'Évêque
7 Issy-l'Évêque – Gueugnon (Autun)
10 Paray le Monial – Charolles
From Taize on a church vissit with friends
2020, wonderful pilgrimage and the Statistics
As you know I have been preparing for my pilgrimage from Vezelay to Taizé for a while.
Unfortunately, it now seems that Corona will throw a spanner in the works.As a result, I will not be able to leave around June 17 as I planned anyway. I still have a bit of hope for September, but that too (like many other things) is uncertain now.
3, 4 and 5 September I hopefully also have the pilgrimage of Vastenachtie which unfortunately could not take place in April.
Now that it has become known that after 1 July the campsites in the Netherlands will open normally again, this opens up other options.
That is why I am working on an alternative plan to be able to get away for a while.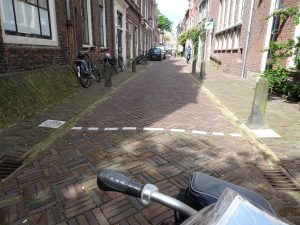 I started 2016 in Haarlem and still want to roll from home to Haarlem, this is not that far and if I want to do this via a beautiful (coastal) route, it is easy to do in 3 days.
I am now also planning for this. The date has not yet been set, I will let this depend on the regulations surrounding Corona and the weather.
At the moment I am still looking for a place to stay in the Noordwijk area. Of course there are plenty of (large) campsites and other tourist accommodations in the area, but I would much prefer an alternative overnight stay. For example at a church (air mattress on the ground or in the garden with my tent), at other pilgrims or any other nice place that is offered to me (for a small budget).
If anyone knows anything, please let me know.
I will also continue with preparations for the route to Taizé, but for the time being it is not yet clear how that will go because France still has strict corona rules, before they have been relaxed there is no pilgrimage possible.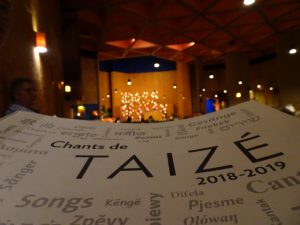 Greetings,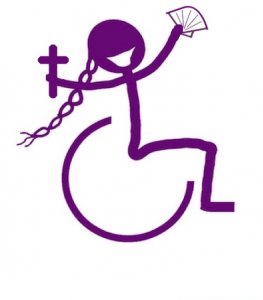 Wheelchair Pilgrim
door rolstoelpelgrim
It has been a while since I wrote, recently has been so uncertain due to corona and I have had to adjust and change plans so often that I first wanted to be sure of a new message.
The pilgrimage of "Vastenactie" (dutch organisation who collect money during lent for poor people) in April (and later rescheduled to September) was canceled and the rescheduled date in September is also canceled, it is now clear that it will be 2021.
And I also canceled my mini pilgrimage in the Netherlands for various reasons.
But now it is almost time. If corona in France (Burgundy) remains as it is now, I will be on the road again in early September.
Now only hope that the next 2 weeks corona does not flare up, making France completely orange. Last week, the region of Paris and Marseille (where I do not come close) has been colored orange. Orange means that no unnecessary journeys may be made to that area and that people must be quarantined upon return.
If the advice for the morvan turns orange, it will be canceled. But if the situation continues as it is now, I can still go, although with a stack of masks for indoor areas, but outside I can just roll freely. I mainly sleep on campsites in my own tent and fortunately almost all campsites are open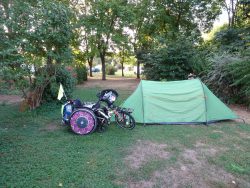 Normally I would travel with flixbus to last year's end point and then start walking, but I think this is too great a risk now to make such a long bus trip with many other people on a bus. That is why I finally decided that it is better to go by car this year, in about 3 days I will drive the 800km to the end point Taizé in France (I cannot drive a car that many hours in a day, hence the shorter stages) and on the way I spend the night at campsites.
Taizé is the end of my pilgrimage this year and then I take a bus to Macon and from there the train to Avallon and then I start rolling.
I am really looking forward to being on the road for a few weeks, rolling, exploring new areas, having time to let go of my thoughts, rest, encounters, etc.
Such a pilgrimage does me, even though it is physically demanding, is always good and I can hardly wait to go again.
In the coming 2 weeks I will plan the last things and slowly start packing.
In contrast to recent years, I don't have a really marked route. this is because it is a bridge between 2 pilgrimage routes (from Vezelay to Le Puy) and there are a few routes of which exist but none were quite as I would like or is complicated due to too rocky / unpaved paths and / or lack of overnight places ( especially now that a number of places are also closed due to corona). That is why I have now looked up all the campsites and other cheap places to stay in the region where I will be rolling and put them on a map. Every day I decide what my next end point will be depending on the campsites that are open. So it will be a very flexible route.
Just before departure I will write a new blog with how things are going and with the exact date of departure.
Greetings,

Wheelchair Pilgrim
Don't forget to sign up for the newsletter (if you haven't already), you will receive an email as soon as I post something new. you can do this on the homepage .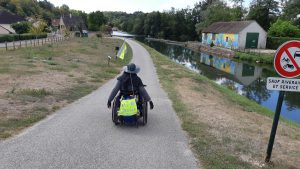 Today I left for France. It was a great journey and also a great way to look back on the pilgrimages of the past years.
The car route crossed several times today the places I once passed as a pilgrim. I passed Zaltbommel, and den Bosch in the Netherlands, where I rolled past in 2016.
During my pilgrimage in 2017, a friend visited a friend in Kelpen-Oler (North Limburg) and today I also paid a visit. And of course I drove through the rest of Limburg where I occasionally saw well-known places. I also passed Maastricht where I ended that year.
I started 2018 in Maastricht and continued my journey along the river Maas. Today I also partially followed the river and saw many famous name places on the signs such as Liège, Huy, Dinant and many small well-known villages.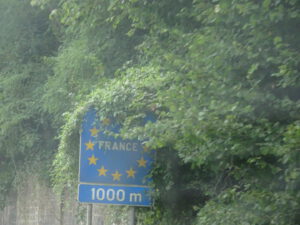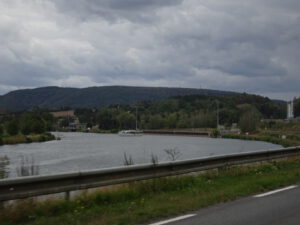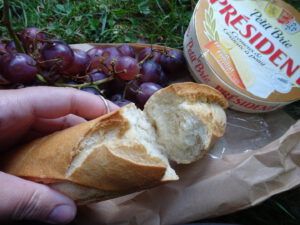 Previous
Next
Now I am at a campsite in the French town of Revin aan de Maas. I have not slept here before during a pilgrimage, but I did roll past it when I rolled from Fumay to Rocroi. My tent has already been set up and I am going to eat a piece of baguette with brie and some fruit.
It was a good but tiring journey and I will be going into my tent early.
Tomorrow I will continue towards Taizé. I expect to arrive there on Sunday. Tomorrow or the day after tomorrow I will write a new message here.
Greetings,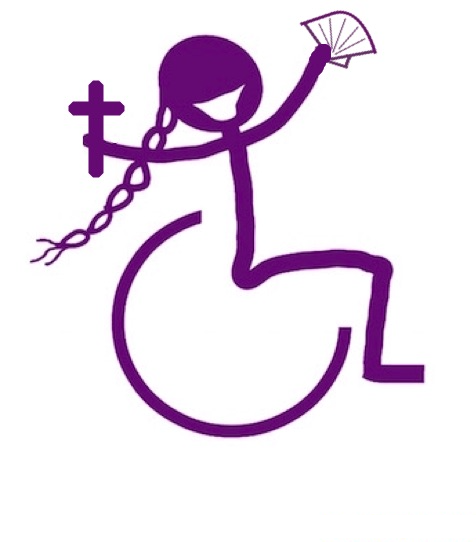 Rolstoelpelgrim
today my 2nd day of travel. I have been driving on small roads since Belgium, so I see many beautiful things along the way. Castles, medieval churches and many beautiful landscapes. Today a lot of arable farming, a lot of lucerne (French clover), sugar beet, sunflowers (beautifully flowering and sometimes completely dried out) and mown grain fields. I drove through the champagne region and so vineyards (champagne fields?) passed by regulary. Always a beautiful sight.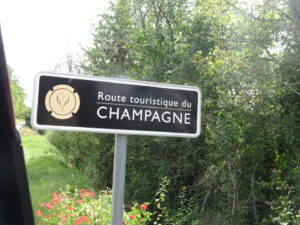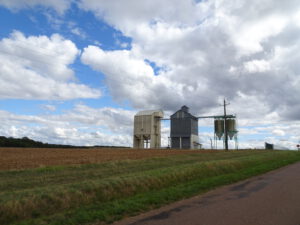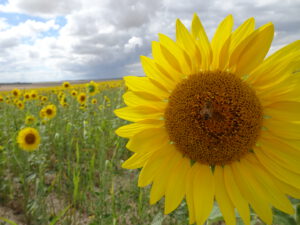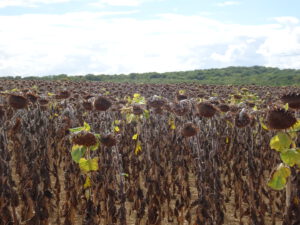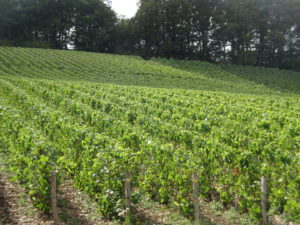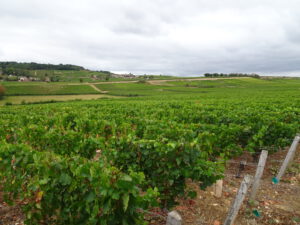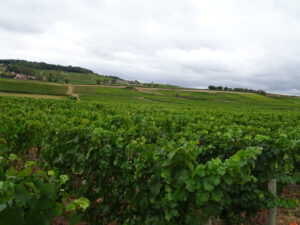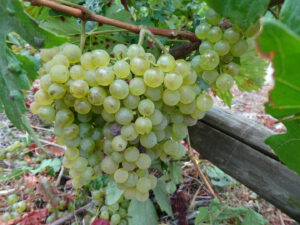 Previous
Next
I also visited the village of Flavigny. Maybe you know this from the anise candies in oval tins. Have a brief look in the museum of the sweets (I had been there before) very funny how in the past those sweets were sold. Is a cigar-shaped packaging especially for smokers. Also seen all kinds of other boxes and cans and machines with which it was made and packaged. then visited the old town. There I have the beautiful old church (14th century) and other old houses. The movie Chocolate was (partially?) filmed here and I also saw one of those locations (the building of the chocolate shop in the movie).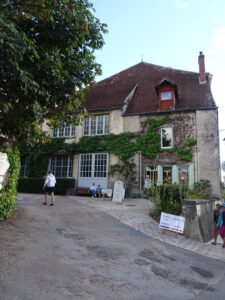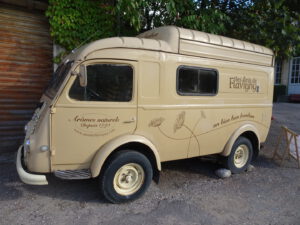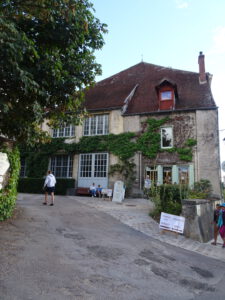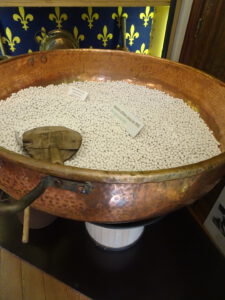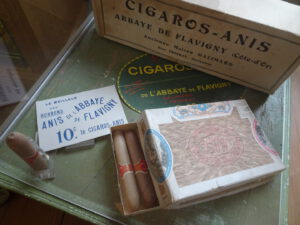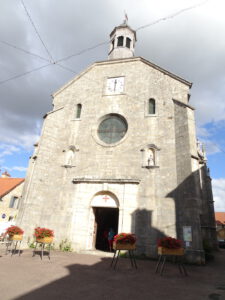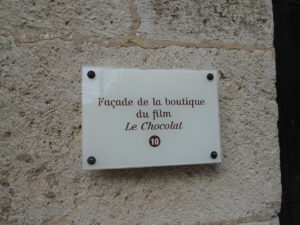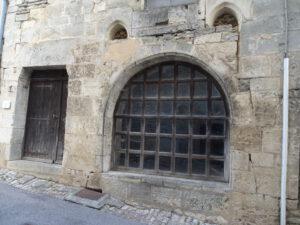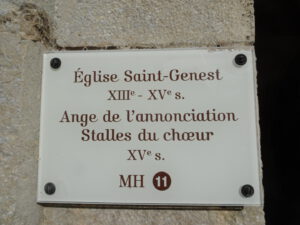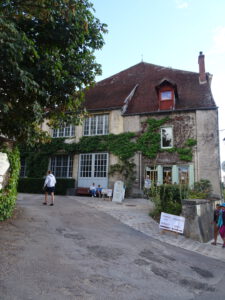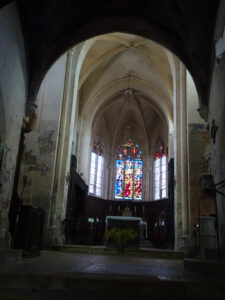 Previous
Next
Now I am on a camping close to Flavigny. Tomorrow I hope to Arrive in Taizé.
Greetings,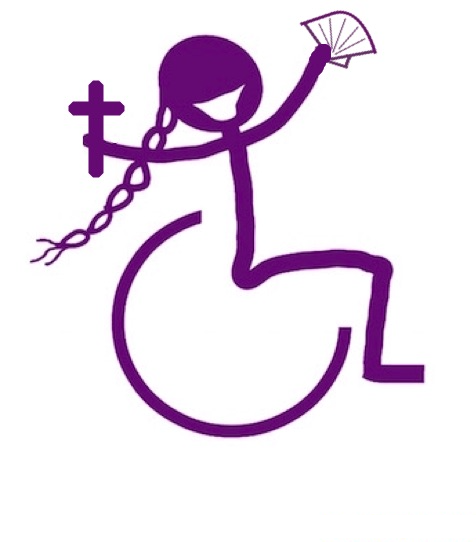 Wheelchair Pilgrim
A bit strange, but I have arrived at the end of my pilgrimage. I am now in Taizé although I do not really have time to enjoy it because my bus leaves again at 9.15 tomorrow morning. I can go to the evening prayer tonight and maybe tomorrow morning to the first part of the morning prayer. I have a nice barrack to sleep in here (117B for the connoisseurs). Can I immediately dry the tent nicely because it had rained out last night.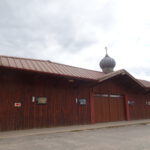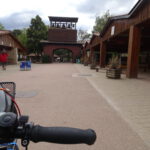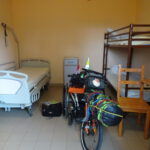 Previous
Next
Today's journey went very smoothly. I drove through many vineyards again. It was a lot of fun because the harvest had started. Sometimes the grapes were harvested with machines (where I saw that a lot of grapes end up on the ground as a result) but today I saw a lot of harvesting by hand. Nice sight all those people in the country with buckets and bins on the back for the grapes.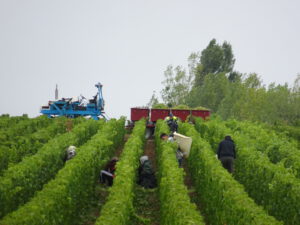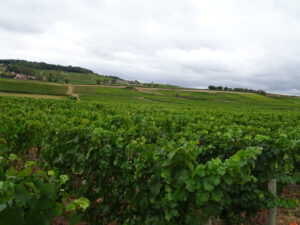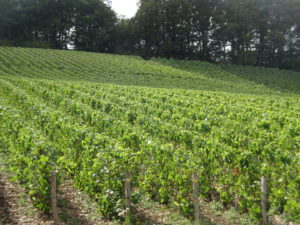 Previous
Next
As said, I will board the bus tomorrow. I will then take the bus, train, bus to Avallon. From here I will really start the pilgrimage the day after tomorrow!
I am a bit dreadful about the trip, especially because of wearing a mouth mask for almost 5 hours. Fortunately, I am allowed to air during the transfer, but it stays on for a long time.
If you have not yet done so, subscribe to the newsletter. Then you will automatically receive an email when I have posted something.
Greetings ,

Rolstoelpelgrim
Finally, after 4 travel days I am finally up at the starting point in Avallon.
Yesterday evening after arriving in Taizé I was fortunate to be able to dry my tent on the clothesline. So I was able to put it back in my bag late at night.
I also attended the evening prayer. Was beautiful as always, although it is stuffy singing with a mouth mask on. After the evening prayer we also visited Oyak, that's the name of the "cafe" in Taizé. Other years it was always very busy here and there is a lot of live music, but since it is not that busy this week, Taizé there were only a handful of people. I did have a nice chat with a woman who used to visit Taizé regularly but had not been to Taizé for 20 years now. She had to get used to all the changes. In any case, quite a lot has changed in Taizé in the last few years. Not content but appearance. For example, the decor in the church looks completely different and they are now also busy giving the rest of the church a new paint. It used to be mainly colored red, orange, yellow and now there is much more blue (in different shades). There are now scaffolding on the right side of the church, I wonder if that wall will have a new color in a few weeks.
Due to the threat of terrorism in France a few years ago (as with all large religious buildings with a certain amount of visitors), all kinds of concrete "flower boxes" and posts were placed. Fortunately, despite those adjustments, it still feels safe.
I woke up around 6.30 this morning and started packing. I could have left most of it packed because I had packed a second bag that could stay in my car with the most necessary items for the road and in Taizé, but which do not need to be brought along (extra underwear, T-shirt, fitted sheet, sheet bag). I used that and therefore I could leave the things that need to be packed.
So this morning I packed my last things, brought things that don't have to be brought to the car and went to the morning prayer. I left 5 minutes earlier so that I could go to the toilet before leaving and even arranged a sandwich with chocolate before the official breakfast started.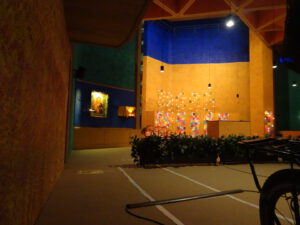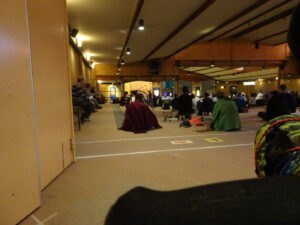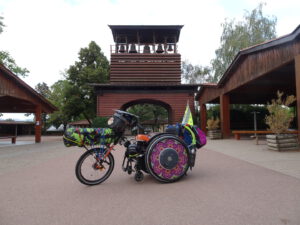 Previous
Next
Then quickly to the bus. The buses here are very well adapted. At first they seem totally wheelchair inaccessible, but when the driver comes and opens the back door, a spacious lift emerges from one of the steps of the rear entrance that could load me right inside. The bus took me to Chalon Sur Saone, from here I could catch the train to Dijon. I only had to cross 2 tracks and the only way to do that seemed to be a tunnel with a staircase. No elevator in sight. I just went to the information desk and there they lead me to the right track, not under the track but just across the rails. At each transition, the man who guided me spoke to someone who indicated when we could cross. The train itself was well adapted. I could get in with a short ramp and the train itself had a nice spacious place for my wheelchair. I myself sat diagonally next to it on the chair. After arriving in Dijon I was helped off the train and there I had to cross the tracks again in the same way before I got the bus. When we arrived at the bus there was a problem. The bus had a broken elevator. In the end I disassembled the wheelchair and the driver and 2 other passengers loaded my wheelchair. So that was fixed again. The last bus ride took more than 2 hours, all winding roads and a driver who was racing and braking a lot. Got motion sick. Luckily it went pretty well but after arrival it took a few hours before my stomach finally calmed down. But fortunately no bus for me anymore!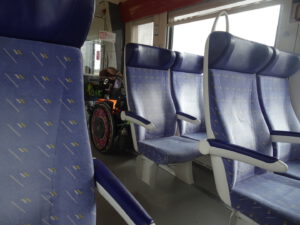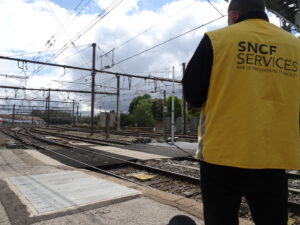 Previous
Next
Roll nicely for the next few weeks. After arriving we had a look in the center of Avallon. Here is a very beautiful but very wheelchair-accessible church. Last year I walked the stairs and left my wheelchair outside but today I thought it was enough to look from the door. They also have a thing with frogs in Avallon, you can find them all over the city, statue, signs, pictures on the ground. There are many cities here that have this kind of thing. Fun!
I also went to tourist info. Information requested about the opening of overnight accommodation for tomorrow due to corona. Fortunately, the options out there are all open. I also had a stamp in my new pilgrim's passport. I now have 2 full passports with many stamps. Very nice memories are those stamps of all the adventures of past years.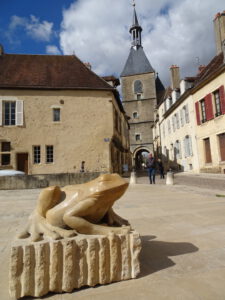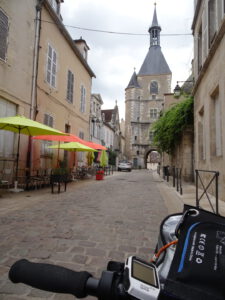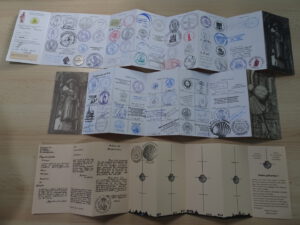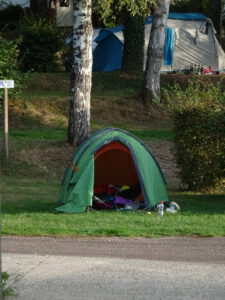 Previous
Next
I am now at the campsite. In the same place where I ended last year. So I will literally start tomorrow where I ended last year.
I am now writing this in a kind of living room of the campsite. Here in internet and electricity so that I can charge everything. And it saves me money again because when I charge here it doesn't cost me any electricity on the campsite (I don't have any cables for that either, way too big and too heavy)! I still remain a frugal Dutchman!
Soon to sleep early and leave early tomorrow. Have a long day. I look forward to really getting started !!!
Greetings ,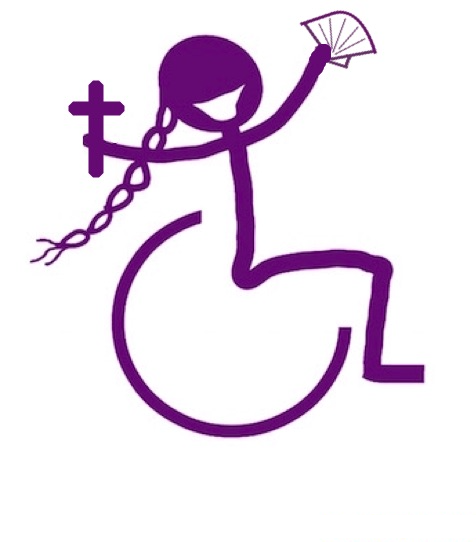 Wheelchair Pilgrim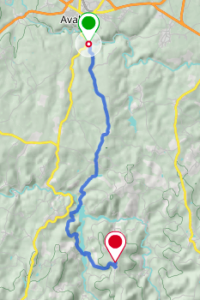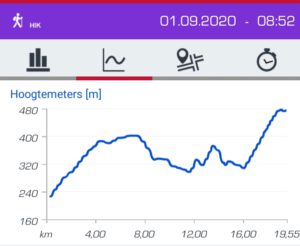 Today the first real day of pilgrimage. From Avallon to Marigny-l'Eglise. This morning unfortunately my tent packed damp due to the dew. Just before I wanted to leave, I was invited by the Dutch a little further from the campsite for a cup of tea. I immediately went into that. I could use a little heat because I was quite cold. Fortunately I had stayed warm in my warm sleeping bag last night, but when I had to leave that sleeping bag it was immediately cold.
After I had a nice cup of tea and told about my pilgrimage, I left a little later than usual. I already knew it would be tough because through maps I can always view altitude profiles of the route, today's altitude profile mostly only went up…
I rolled over the mountains / hills (I estimate on average around 400m high) in the Morvan. Beautiful landscapes, many quiet forests, meadows with French cows and the occasional village that is actually no more than a group of 3 farms. not seen a shop and not even a church. Fortunately I brought food for the road. I also regularly found some food. Lots of apple and pear trees that dropped their fruit and under that fall apples were regularly specimens that still looked fine and tasted that way. It is also a good time to pick blackberries. Yummy! I also drove past a large reservoir and rolled over the dam.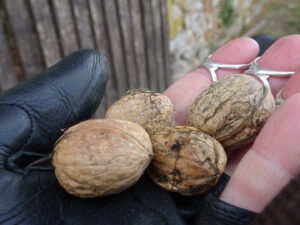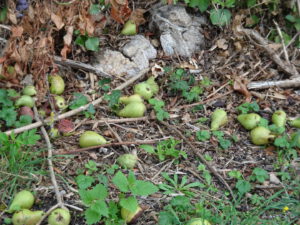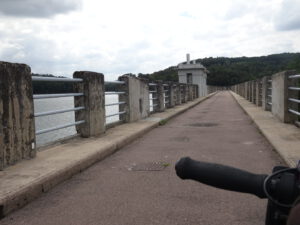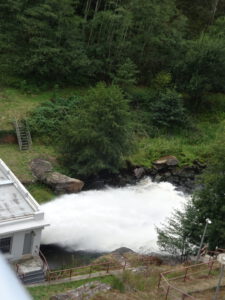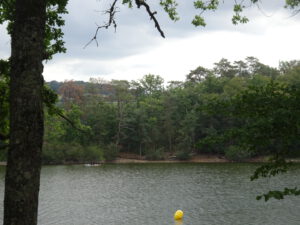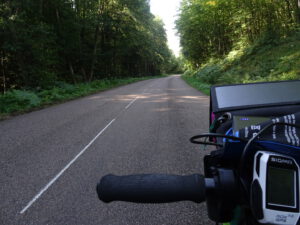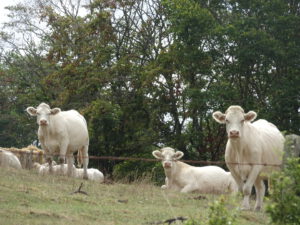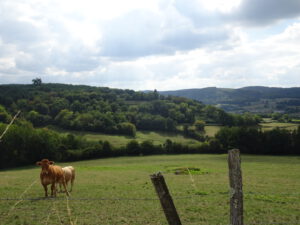 Previous
Next
As I wrote, I knew it was going to be a tough day. This became apparent after about 9 kilometers, my wheelchair started to squeak…. I had already run the battery empty through the steep slopes. On average I drive at least 25 km on it and if it is flat with few bends and warm weather I can even get 40 km there. But now it had been so tough that it was already empty after 9 km. Fortunately I have spare batteries. So I put it in and then I could continue driving. In the middle of the route it was a bit less steep and I even went down a bit now and then, but soon it was time to climb again. About 500 meters before I got to Marigny-l'Eglise, after about 19km of rolling, my left wheel started to squeak… empty again. I still had 1 full spare battery so put it in the left wheel. This way I could drive again with 1 full and 1 almost empty battery.
But when I passed the sign of Marigny-l'Eglise the right side also started to beep and after a short while it stopped…. Fortunately, I only had to go to the inn 100 meters because one wheel is not easy to drive.
When I arrived at the inn there was a sign "closed" … I rang the bell, nothing …. when the phone number of the inn was called because it should be open because yesterday in avallon the lady of the tourist had called info specifically to ask if they are open. But now it seemed closed and there was no response to the phone. Then I started rolling with my one wheel to the mairie (town hall), which was also closed but I saw that a window was open and I just started shouting "bonjour!" Immediately a man looked out the window and asked (in French) what was there. I explained in my best French (and hands and feet) that I am a pilgrim and want to spend the night somewhere and that my wheelchair is empty. He asked me to wait. Meanwhile, I started to worry terribly. I could no longer go to the next village because of the power in the battery and here the inn was closed. But after about 5 minutes his colleague who spoke English came out and told me that the man from the pilgrim hostel had been called and that he was coming to give me a place to sleep!
So now in the pilgrim's hostel. There is room for 12 here (12 beds, 12 seater dining table, etc) but I am alone here. There is a large dormitory upstairs but I think I will sleep downstairs because there is also a folding bed here.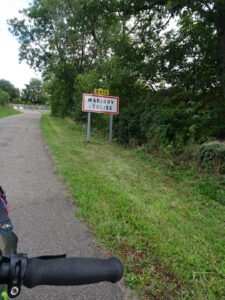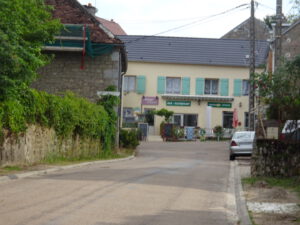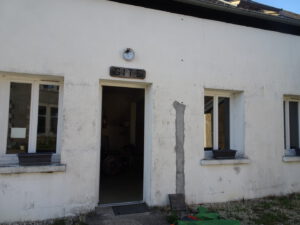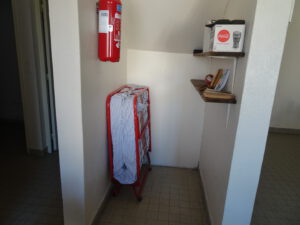 Previous
Next
As I write this 2 more pilgrims arrive. French so tonight I can practice my French.
Also try to sleep early tonight, not only the batteries of the wheelchair are empty but also my energy and my arms.
Greetings,

Wheelchairpilgrim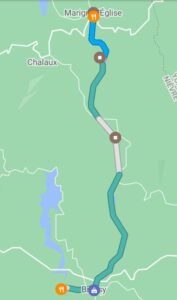 Last night was the last I wrote that 2 French pilgrims came in. I was indeed able to practice my French because we had dinner together. They speak / understand about the same level of English as I speak French, so we were able to communicate quite well in the end. They turned out to be pilgrims on their way to Assisi. The environment where I now roll is full of pilgrimage routes that intersect. Very nice but sometimes also difficult to see which signs (with which color stripe / image) should be followed.
after a good night's sleep (although I had to wake up in the middle of the night to change batteries and make sure the wheelchair is full of power again, more on that later) I went to breakfast with the other pilgrims. Heerijk French breakfast with tea, orange juice, croissant and baguette. Croissant and baguette for lunch. During breakfast I spoke with the people of the inn (if that was possible in French) and explained what I do and where I am going. Got a picture and then left. Just before leaving I realized that I still had to pay for breakfast but when I wanted to do that she told me that I was getting this as a present. If you read this, thanks again!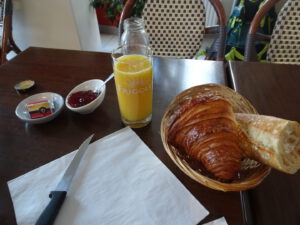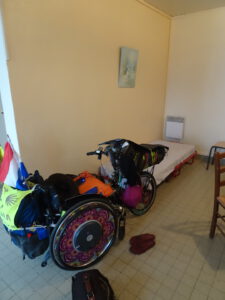 Previous
Next
The day started with a nice slope but not too steep and down again every now and then. It was much more relaxed driving than yesterday. Most of the time I drove through woods with a small village here and there and a few meadows. When I got on top of a mountain / hill, it was enjoying the beautiful view and especially enjoying the peace and quiet. I drove on the road where cars come, but in total a maximum of 10 to 15 cars and a motorcycle and cyclist passed by..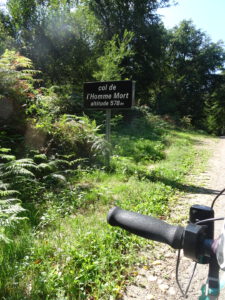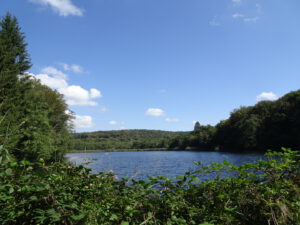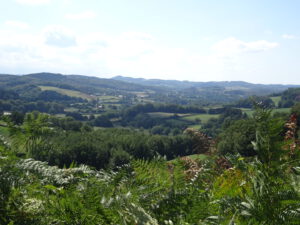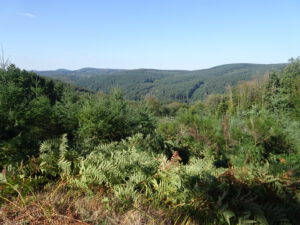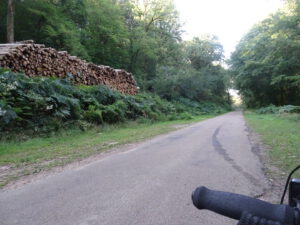 Previous
Next
Because everything was so quiet and it was not too heavy, I also had the time and peace to enjoy all the beautiful nature. The trees and plants, flowers, butterflies, bees and bumblebees and mushrooms. And to put it in the picture too. And to enjoy all the delicious blackberries on the go!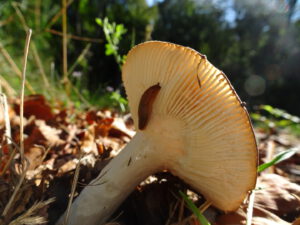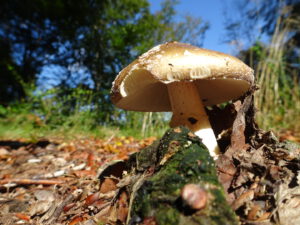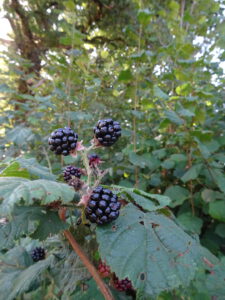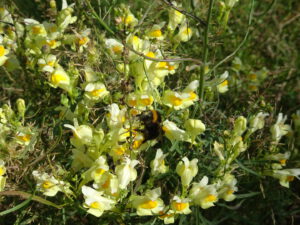 Previous
Next
Yesterday and this morning I had the plan to go to Dun les Places but halfway through the route I changed my plan. Dun les Places is on the map nice on the route, but that is mainly for hikers who take forest paths and can climb. I take the other roads and they changed so much that I decided to go to Brassy. I would almost pass here on the route to Dun les Places, but Brassy is actually even more favorable. So now I am at the camping in Brassy.

Because the journey was so relaxed and it was not as difficult as yesterday, I was at my destination much faster than expected. The tent was already on the camping site at 2 p.m. I drove 15 kilometers in about 4 hours on 1 set of batteries and yesterday 19 kilometers in 7 hours and 2 1/2 sets of batteries! What a difference.
Yesterday I was asked a few times about my wheelchair. I now drive myself or electrically. Both! My wheelchair is comparable to an electric bicycle. He supports the power that I put. Under reviews I have written more extensively about this before: you can read this here https://rolstoelpelgrim.nl/reviews/#emotion
I'm going to find out where I'm going tomorrow and which route I'm going to take (sometimes it's better to drive a kilometer and avoid a 15% slope!).
Greetings,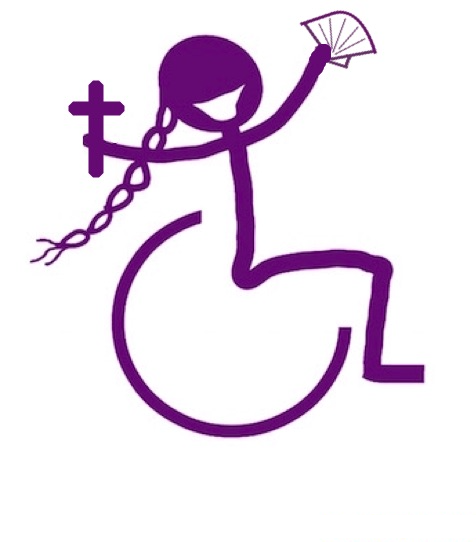 Rolstoelpelgrim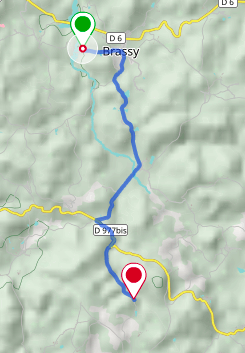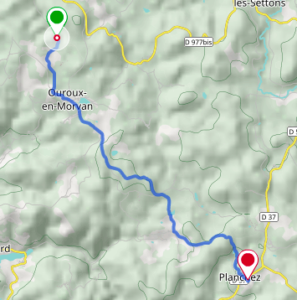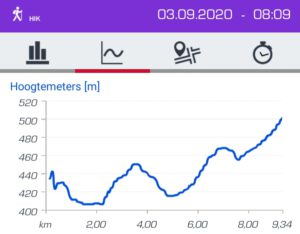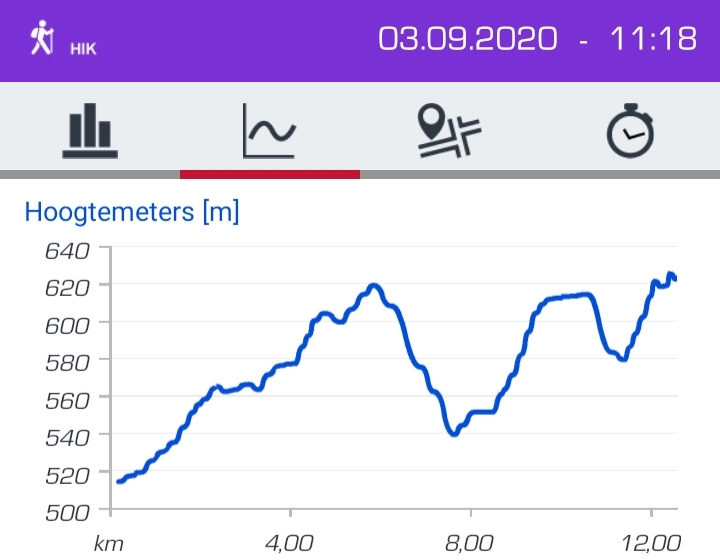 The title says a lot about what I rolled through today. Among the pine trees of all shapes and sizes. Or actually they were sparring. Lots of Christmas trees, from tiny to huge (wouldn't look out of place at Christmas on a large square in a city).
In addition to pine trees for Christmas (often even with the labels already attached) I also see many tree trunks (I don't know what trees) neatly stacked. I think it will turn into furniture or end up in the fire..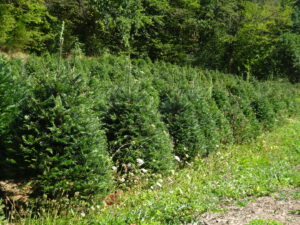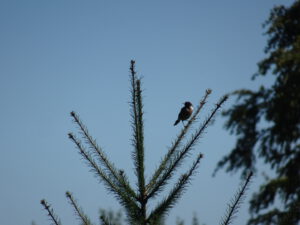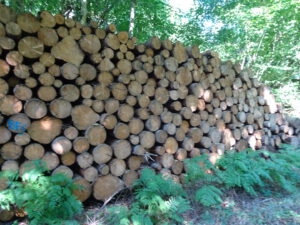 Previous
Next
Last night at the campsite I was able to practice French again because everyone was quite curious about that person in the fully loaded wheelchair and wanted to know what I was doing.
Because there was not such a good place to park my wheelchair for the night and there was no canopy at the place of charging, I took my tarp and secured it over my wheelchair with 4 pegs. That way it was nice and dry for the
After leaving the campsite in the morning, first went to the Mairie (town hall) and then visited the church. Later also visited the church in another place. Usually the churches are closed when I roll past them but today all the churches were open. Fun.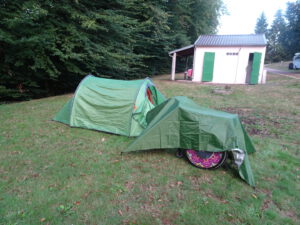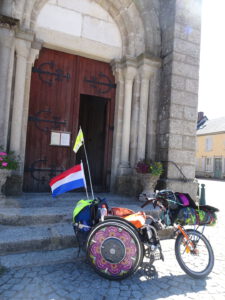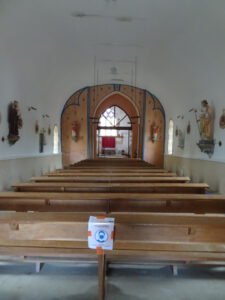 Previous
Next
Then I rolled mostly through the forest, slowly up from about 400m to about 600m. Beautiful views at the top. Sometimes a bit steeper, then a bit flatter, but on average always a bit more up than down. Only the last part I really struggled. The last kilometer climbed an average of 5%, but there were pieces of well above 10%. The hardest part was that the road was also kind of repaved / repaired, I could still smell the asphalt, because of this there was a lot of loose gravel on the road. That loose gravel rolls heavily, but I got there!
In addition to forest, now and then a pasture with beautiful French cows. I really like that they are often in a beautiful meadow with trees. Unlike the treeless Dutch meadows. Most cattle appear to be beef cattle, a lot of muscle, little udder. They often stand together in the meadow with the whole family. Fun!
There were also many little bugs and flowers that caught my attention, many butterflies, bees and other insects. Throughout the day I also hear grasshoppers and occasionally I see one too.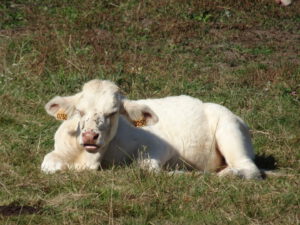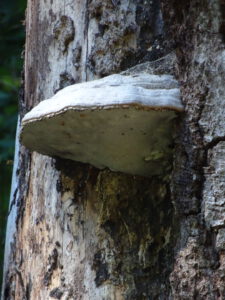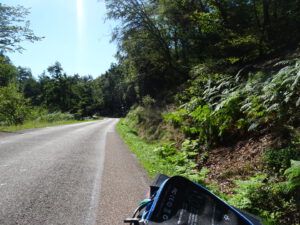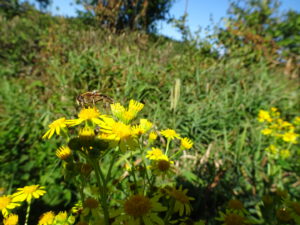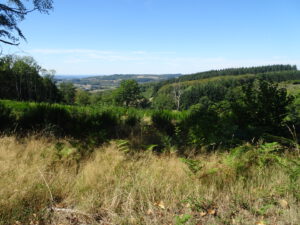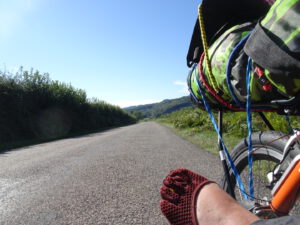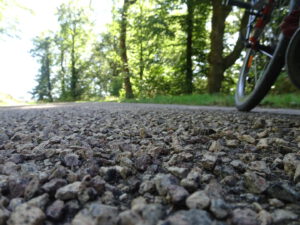 Previous
Next
GroetjesI am now at the campsite in Planchez with my tent. It is noticeable that this is the end of the camping season because when I arrived at the campsite it was completely empty. Not one to be seen. There was a note on the door of the reception that the campsite manager will come by in the evening or morning. It has not been so far so I will wait and see. There are no other campers so far. Although a man just walked into the campsite and said that he lives in the forest and only occasionally comes to the campsite to take a shower. He has since left again. Furthermore, there may be more people in the small houses on the other side of the campsite but do not see any cars. I occasionally see someone walking on the site, but actually always with a dog and I have the idea that those people are just people from the village taking a walk.

Last year I was alone at a camping site for the first time and it looks like I'll be staying here alone tonight. Secretly I find that quite exciting but it will probably go well. In any case, the tent is up and I am now in bed for a while. My wheelchair is connected to an electrical outlet in the toilet building. Needed more than 1 1/2 sets of batteries today so I have to change them mid-night so that both sets can be charged before I leave tomorrow.
Tonight back to bed on time (have little else to do either) and hope for a good night's sleep.
For those who have not yet done so, sign up for the newsletter on the homepage. Then you will be notified immediately when I have posted something new.
Greetings,,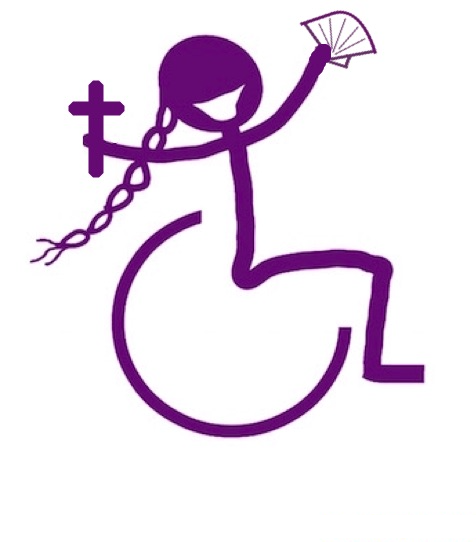 Wheelchair Pilgrim
door rolstoelpelgrim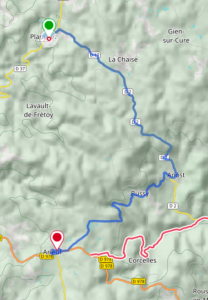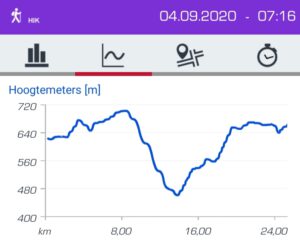 To start with how things went on my own last night, that went fine. Unfortunately no camping staff (there was a sign that they would come in the evening and morning but saw no one) and therefore not able to pay.
I woke up early this morning to all the roosters starting to crow. Cock-a-doodle-do! So I left early (around 8.00 am. The moon was still shining at the time. First I rolled through the village, bought half a baguette and wanted to have a look at a mini supermarket of Dutch owners but unfortunately it was closed. Then to the Mairie for a stamp in my pilgrim's passport The mairie was open but I couldn't fit through the door Fortunately after some shouting someone came and I got the stamp.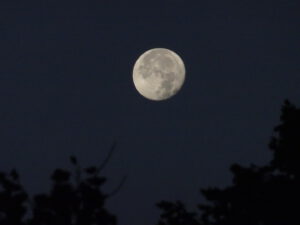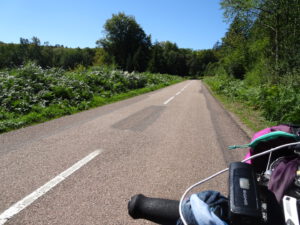 Previous
Next
To start with how things went on my own last night, that went fine. Unfortunately no camping staff (there was a sign that they would come in the evening and morning but saw no one) and therefore not able to pay.
I woke up early this morning to all the roosters starting to crow. Kukelekuuuu! So I left early (around 8.00 am. The moon was still shining at the time. First I rolled through the village, bought half a baguette and wanted to have a look at a mini supermarket of Dutch owners but unfortunately it was closed. Then to the Mairie for a stamp in my pilgrim's passport The mairie was open but I couldn't fit through the door Fortunately after some shouting someone came and I got the stamp.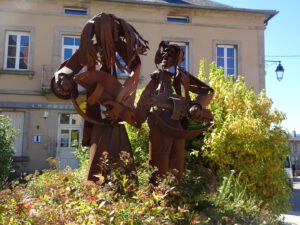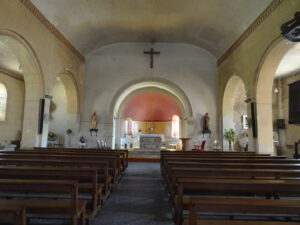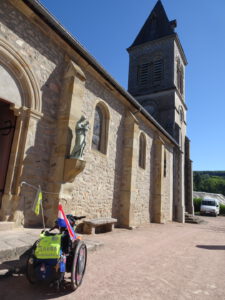 Previous
Next
on the way I saw a squirrel (taking a picture was unfortunately not fast enough) and many other small animals. It was very quiet, just the sound of the wind through the trees, the occasional bird of prey in the air, grasshoppers in the grass, the rustling of my tires on the asphalt and nothing else. Except at the times when a jet fighter comes deafening by. They fly here regularly, at least a few times a day for the last 2 days.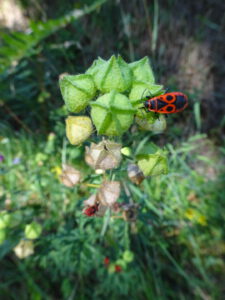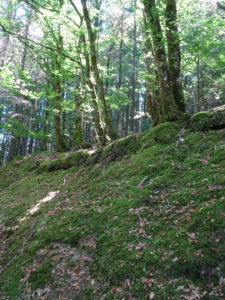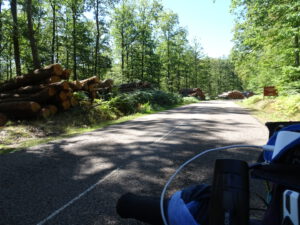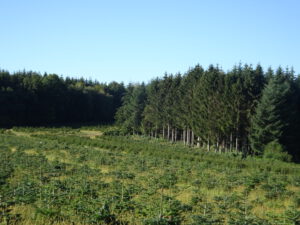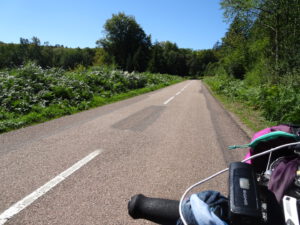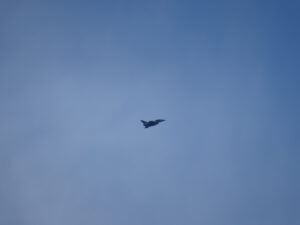 Previous
Next
It all went very smoothly today. Despite the steep and long slopes in the 2nd part, it went fine until I arrived at the campsite in Arleuf…. it was closed… the gate was closed and I couldn't get in. I drove through the village and saw no other overnight stop. The next campsite was more than 10 km away, I didn't have that much power in my batteries anymore.
Out of necessity, on a special Facebook page for Dutch people in the Morvan, a call was made whether someone knew a place to sleep. Literally within 2 minutes someone responded that I can stay with them. Unfortunately 15km further away but they would pick me up. And so it happened. I was picked up and now sleep with Chris's family in the garden. In a cute caravan. I was spoiled here with good food and a nice place to sleep and it was also very nice (that's why my blog is so late!). They have been living here in Cussy en Morvan for a year and rent out 2 Holiday Homes. If you are ever looking for a holiday home in this area, I can definitely recommend this place!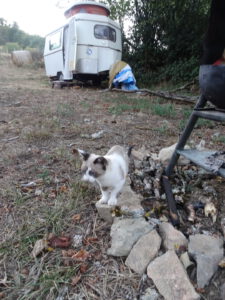 `it is time to sleep now, tomorrow rolling!
Greetings,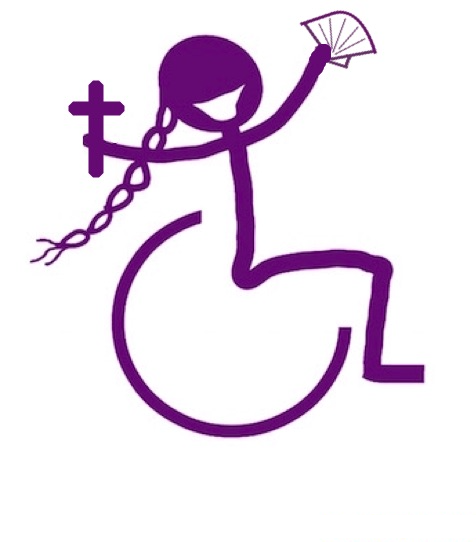 Wheelchairpilgrim
Last night after a pleasant evening, I quickly fell asleep in the small caravan.
In the night I woke up for a moment and could see the (almost) full moon shining through the mesh in the lifting roof.
Beautiful face and so I dreamed away again.
I woke up around 7am and started packing quietly. Then we sat in the morning sun until the rest came too. I got a delicious breakfast with croissants and other goodies. A nice start to the day. After breakfast I was waved goodbye by some and we left by car to Arleuf, my starting point (where I stopped yesterday). Said goodbye and thank you (thanks again, it was great to stay with you!) And then rolled away.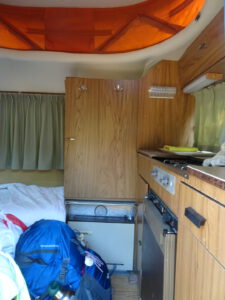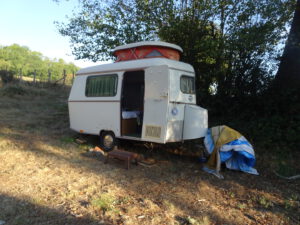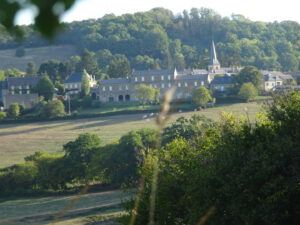 Previous
Next
In the first village there was an elderly gentleman who spoke to me in French. After trying to speak French we found out that we are both Dutch. I then told further in Dutch that I am on my way to Santiago and he said that he lived in France for 20 years but just sold the house because of his age. I drove on again. Less than 200 yards away I saw a woman in a house with doors open. She waved and I waved back and rolled on. She came up behind and asked if I wanted to eat. I was hungry so I liked it. She spoke English and said she normally works with a food trick. The food was delicious. A tomato salad, bread and various delicious French cheeses (and 1 Dutch). Was delicious. Then time to move on.
On the way I also got visitors (see photo below). He rode with me for a while before jumping on.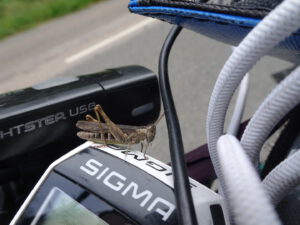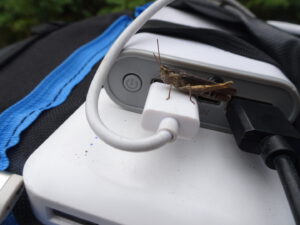 Previous
Next
It was a nice trip today, I slowly climbed through the day from just under 600 meters to about 750 meters. Up, down and then up again. Up to my highest point. At about 17 km. Just before the highest point, the first set of batteries ran out and started to beep. But I just made it up. Since the batteries were changed, but in hindsight I couldn't have done that better…. After that it was almost exclusively rolling down. Nice and easy. But soon my wheels started to give error messages and to stall, so I went very fast but luckily I was able to brake well with my front wheel and park myself on the verge. I did not recognize the beeps sequence (which says something about the reason for the error message) and the error code so quickly but suspected that it would be resolved by turning them on / off. And yes, that helped! I could drive again. But after a few minutes, just when I was at a fine speed of about 8km there, they turned off again and I had to help myself back into the shoulder. Then other things tested. Checked whether the wheels were properly secured (sometimes they give such a message that they are loose if there is a bump or I drive over a stone) but this turned out not to be the problem. Eventually I took the manual of the wheels (is somewhere digital on my mobile) and when I read it I remembered. Had this before. It turned out they were overcharged batteries…. because they had gone in full at the top of the mountain and I then started driving from the mountain, they recharged a little and they became overcrowded. After that I could drive slowly but I had to make sure that I rolled slowly and it went well!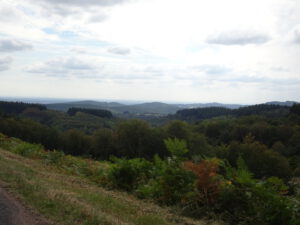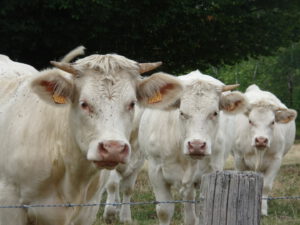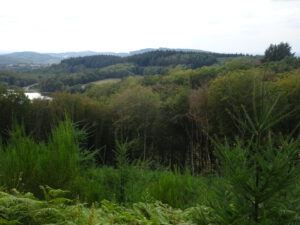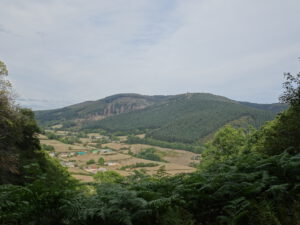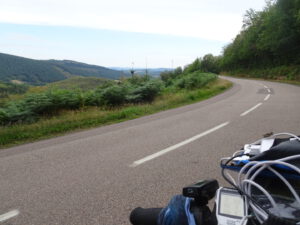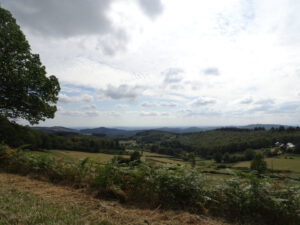 Previous
Next
When I arrived at the campsite the owner turned out to be Dutch and immediately asked if I was the wheelchair pilgrim who had made a call on facebook yesterday. Apparently they had read it.
On arrival was very tired. Tent set up and wheelchair by the stream under a shelter where I am now also writing because there is wifi in this corner. Saves data again.
Greetings,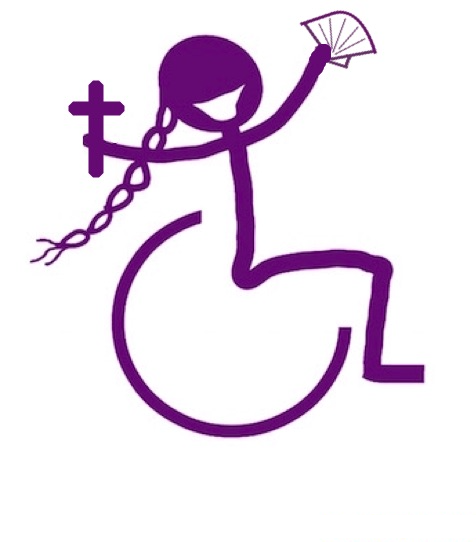 wheelchairpilgrlm
Tidied up the tent early this morning and loaded the wheelchair. Eaten a piece of baguette and then left. I rolled over to Luzy first. About 15km. I hoped that the trip would go well because I was ready for shopping and since I had not come across a real supermarket for days, I could use a visit to the supermarket in Luzy. The supermarket was open until 12.30 and I arrived 12.00 so I could get exactly what I needed.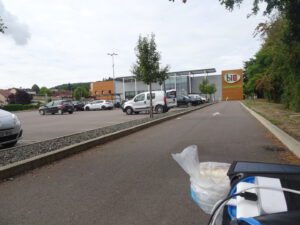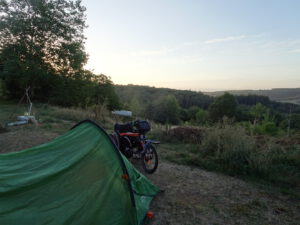 Previous
Next
After the supermarket everything packed again, large packages thrown away (including the outer box of the muesli bars) so that I could puzzle small things nicely in my bag.
Just past Luzy a big red road was drawn on the map. Usually I take the white (very small) or possibly yellow (slightly less small) roads, but now I had to drive at least a few kilometers on that red main road. When we arrived at that main road, there appeared to be nothing wrong … was an ordinary narrow and quiet road, no idea why that road is drawn so large on the map. So I could just keep rolling.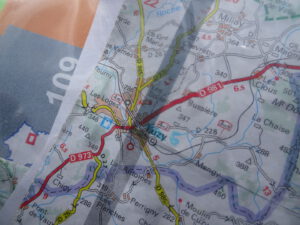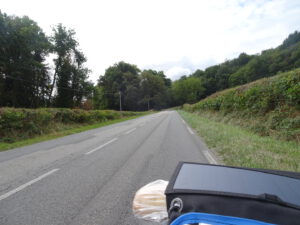 Previous
Next
On the way I almost ran over a huge grasshopper. I picked him up (he allowed him very calmly) and then took a picture of him extensively. Finally he jumped into the grass. Just look at the last picture below if you can find it.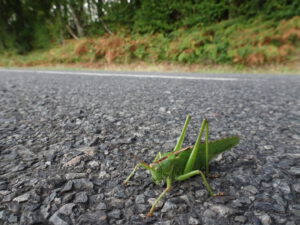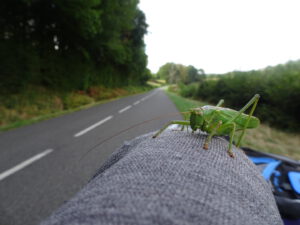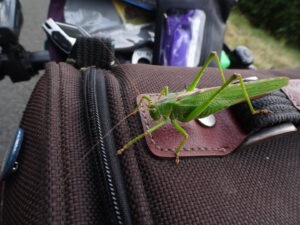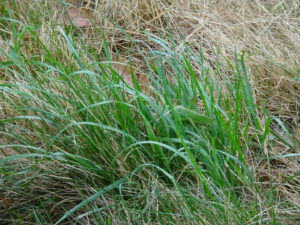 Previous
Next
I am now in the southern part of the Morvan and beyond Luzy the landscape changed from forest to meadows with many cows and the occasional farm.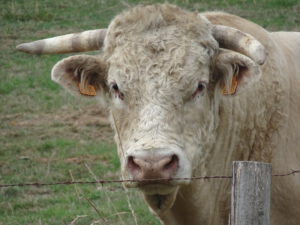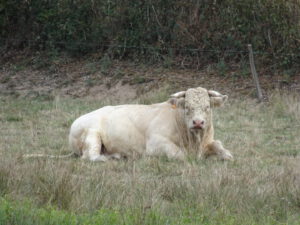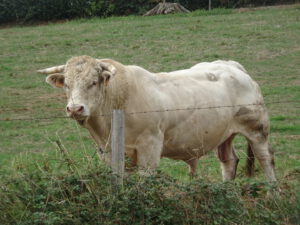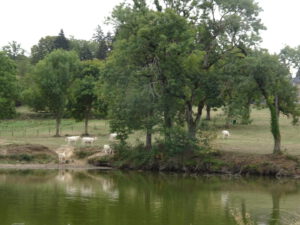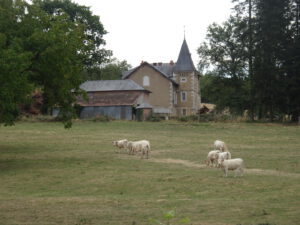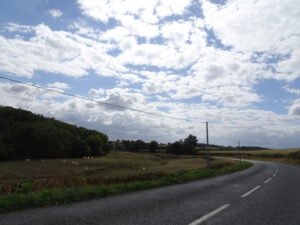 Previous
Next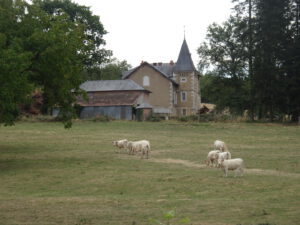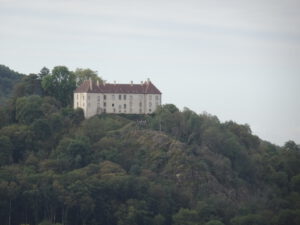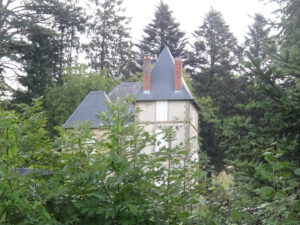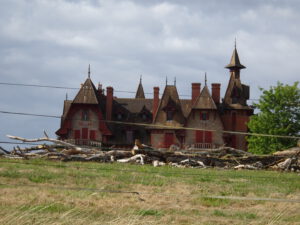 Previous
Next
About 5 kilometers before the campsite in Issy l'Éveque I had run out of drinking water. I drove past a nice house along the road with all kinds of cows and bulls in the meadow at the back. There was a nice car with a Dutch license plate in front of the door and the front door was open. I called for a moment and a man came out. I asked for water and after he filled my bottle we talked for a while. About my pilgrimage and how he once decided to buy a house here. Nice to hear stories like this! Then it was time to roll on.
I also rolled along a huge clump, I think about 2 meters high! I did not know that the French also wore clogs and then such a big one! behind the clog was a name of a woodworker, so he is bound to make clogs and other things from all the wood I saw in the Morvan last week!
When we arrived at the campsite it looked quite deserted. There was a note on the reception building with a phone number to call if you want a place. But just before I could call, the door opened and I could just log in. I was very happy with that because after almost 29 km I was ready for a camping!
Now I am lying here in my tent on the campsite. There is 1 other tent a little further up. I'm standing here with a view of a fishing lake. Furthermore, it is nice and quiet here.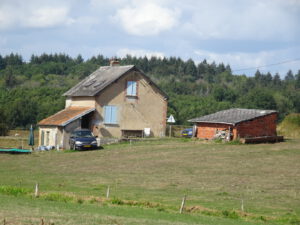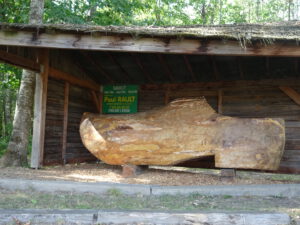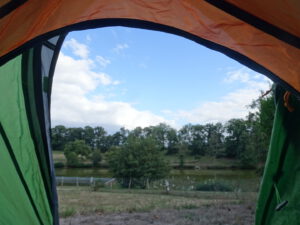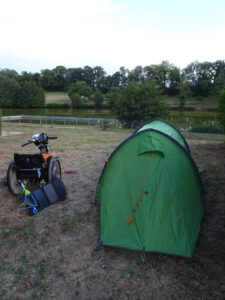 Previous
Next
Tomorrow again further south. Where exactly I still have to find out.
Greetings,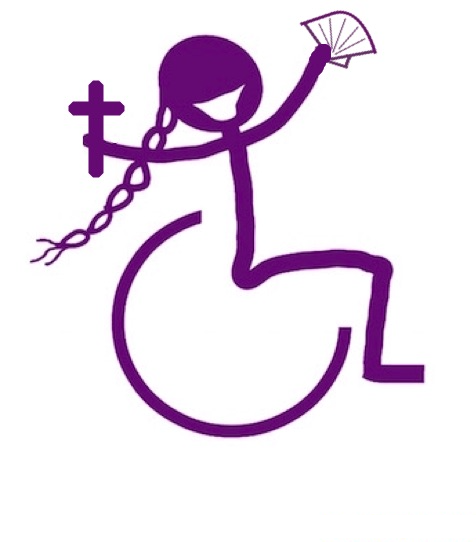 Wheelchairpilgrim
Rolling for a week today. This morning we talked to the other people at the campsite. Bleaching Flemish.
After I left the campsite I rolled to the village. A beautiful old center with a 12th century church. First I asked the tourist information for a stamp in my pilgrim passport. Unfortunately they didn't but the lady helping me was very helpful and called around until she found someone who had a stamp. The man who came then gave me the stamp and showed me the pilgrim hostel they have next to the church. Nice spot.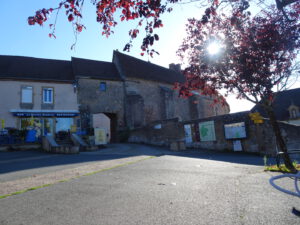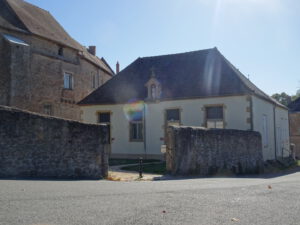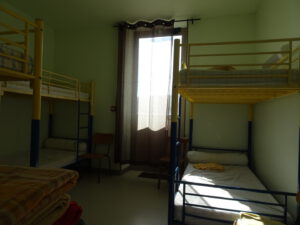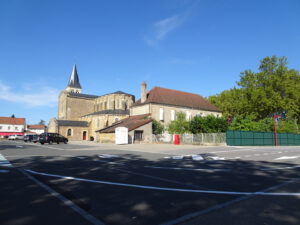 Previous
Next
Then he showed me around the church. It is a Jacob's Church and there was a beautiful statue of James. There was also a medieval fresco on which he was standing, it was a good thing that the man said that because I had not recognized it without explanation because of the centuries of wear and tear.
The style of the church is Romanesque but very high. They suspect that the style influences come from Cluny (Partly Cluniac style) from the 12th century.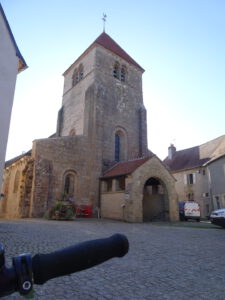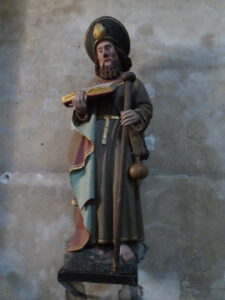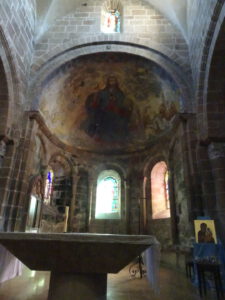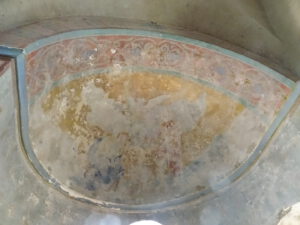 Previous
Next
After seeing the church, I quietly rolled out of the village and rolled through the hills. I left the Morvan since Luzy and it shows. The whole environment has changed. Forest has made way for meadows.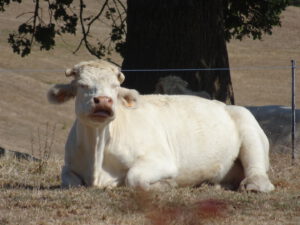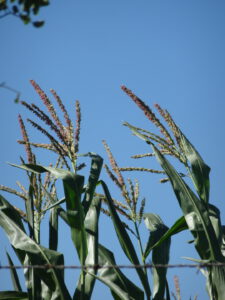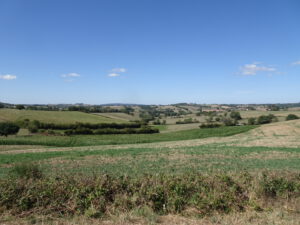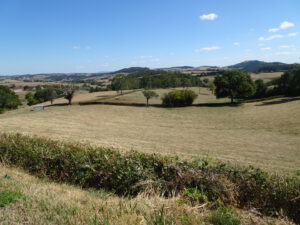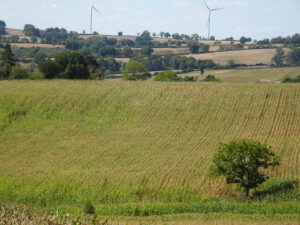 Previous
Next
Went into town in Gueugnon. This is a pretty big place. First to church, hopefully a stamp, always nice. It is a very beautiful church where I looked around and sat for a while. After I took some pictures I went to see if there would be a parish house / rectory behind the church because that was on the map. Just before I got there a man got out of the car. I suspected a priest. I walked behind him and asked for a stamp. We had a chat and he invited me in. What I had overlooked was that in addition to a shirt with a priest collar, he also wore a cross. He was the bishop of Autun who visited that church in Gueugnon. There were a few more people and I explained what I am doing. They were all very interested and I got drinks and cookies! Yummy. After I got a nice stamp from the bishop, he even gave me his phone number in case of emergency. Very special meeting. After taking the picture I started rolling again.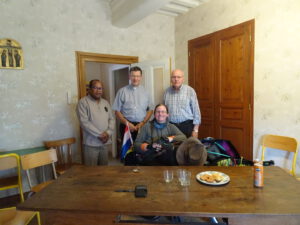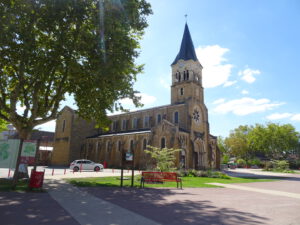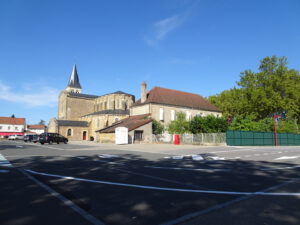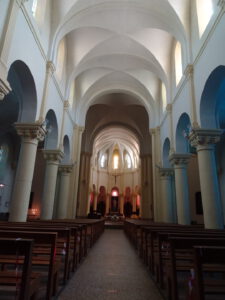 Previous
Next
I only had a few miles to get to the campground just south of Gueugnon. It was quite a big road compared to what I had become used to recently, but it went fine. When I arrived at the campsite, I rolled onto the site. Empty. Reception closed and toilet block closed… what now… next campsite was 20km away.
I eventually decided to use the phone number the bishop had given me. He answered and asked me to wait because someone might be coming (when I was at church they had called to the campsite, and it seemed like someone was coming) and we agreed that I would meet him again after an hour dial. So there I was waiting. Nobody came. Just a passer-by. He even called the Mairie (town hall) to ask about the camping site, but that was unsuccessful. also occasionally a runner came by, but unfortunately, nobody could help me with an overnight stay.
After an hour, the bishop called me and asked how I was doing. I said I was still standing in front of the campground hoping someone would come to open it. Then the bishop asked if I would otherwise stay with him in the episcopal palace in Autun. He has to go back to Gueugnon tomorrow and can bring me back there.
And so it happened that I now lie in a room of the Bishop's Palace with a view of the cathedral. I just had a delicious dinner with fresh soup and salad with vegetables from the bishop's vegetable garden and nice conversations with the bishop.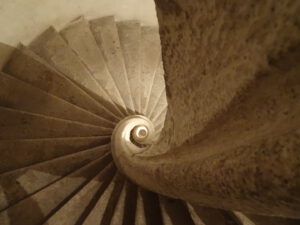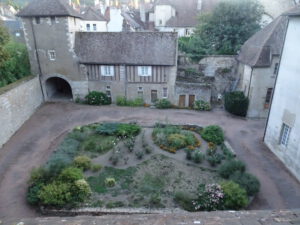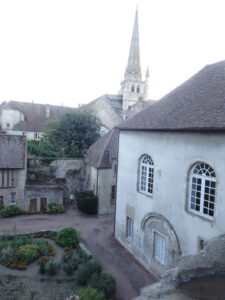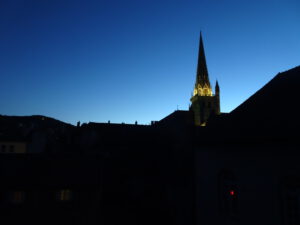 Previous
Next
Tomorrow morning again early. Around 6.45 we leave for Gueugnon again. From there I then roll to Paray-le-Monial. Now I am going to sleep quickly. See you tomorrow.
And if you have not yet registered for the newsletter, please do so on the homepage. Then you stay informed.
Greetings,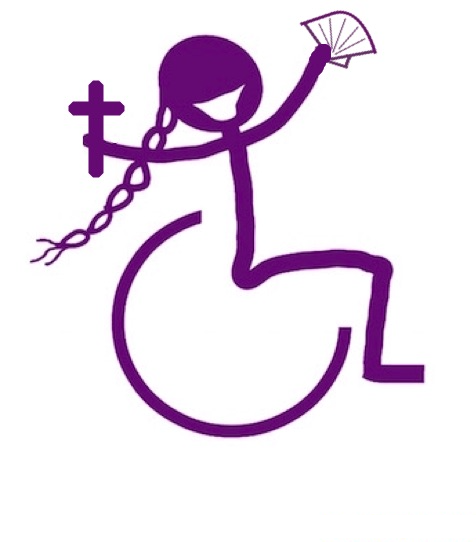 Wheelchairpilgrim
Up early this morning. We had to leave at 7.45. But first we had a nice breakfast. Then from the episcopal palace in Autun where I slept back to Gueugnon. Almost an hour. Meanwhile talked to the bishop. Was cozy. and enjoyed the beautifully lit fields by the just rising sun. Eventually the bishop put me back where he had picked me up and so my journey could continue.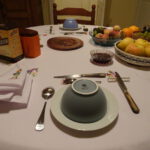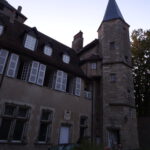 Previous
Next
After the bishop dropped me off, I started rolling again. Quite a busy road. Fortunately, I soon discovered a narrow parallel road. When I arrived here a hiker caught up with me. I had also seen her yesterday when I was waiting for the bishop. She then asked me if everything was going well. And now she asked me how it had gone. She thought it was so special that I am taking this trip that she called a friend of hers. He is a journalist. We walked together for a while until that friend arrived. He interviewed me as best he could in French and I gave him my business card with my website. Hopefully he can make a nice story out of it. When it's done he sends it to me.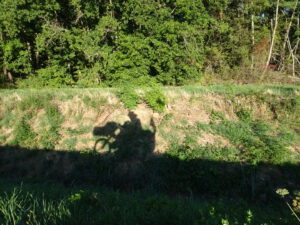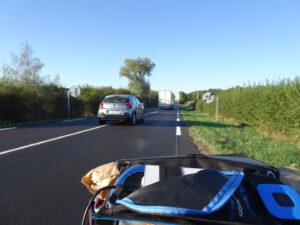 Previous
Next
I was driving through Digoin. Here I had a chat with Dutch people. She told me there is a canal a little further down that crosses a river. Special to see.
After that I entered the church. A beautiful striped church. I also got a nice stamp in my passport from the priest here. He immediately noticed that yesterday had been stamped (with signature) by the bishop.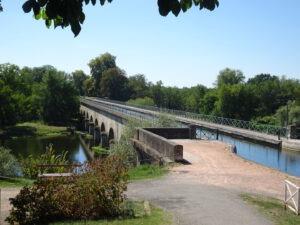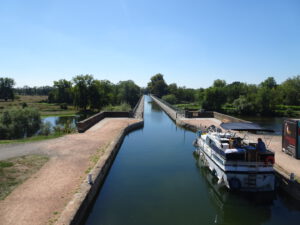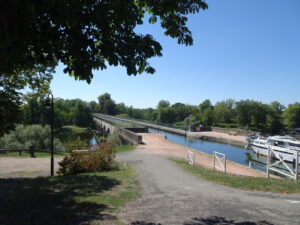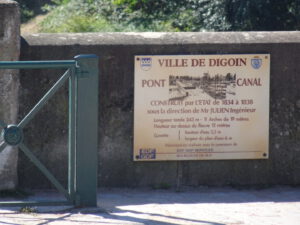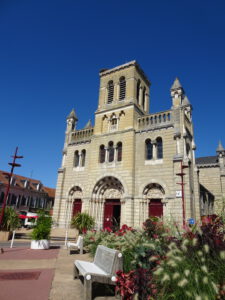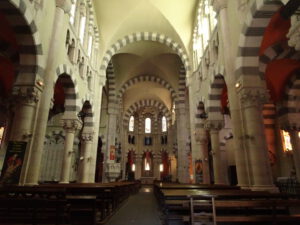 Previous
Next
After Digoin I rolled on to Paray le Monial. This is a pilgrimage. More about this tomorrow. Unfortunately the campsite was closed again. Fortunately, I have more options here, but I decided to go to church first. Here at the door I met a woman with a three wheel bicycle. I told her I don't have a place to sleep yet. She would make a phone call to see if she could arrange something and we agreed to see each other after the 6:00 pm church service. Then she had indeed found a place to sleep, but with stairs. But that in itself is not such a big problem. But there was also a woman with a wheelchair in the church. She came to me and we had a chat in English / French and she offered that I can stay in her adapted house. And there I am now. We just had dinner together with more people and were invited to stay here tomorrow and see a bit more of Paray le Monial. I had not got around to that today because I only came in late after rolling 32km. I have one day left on my schedule (I don't have to be in Taizé until Saturday). So tomorrow a kind of rest day here, then I will visit things with different people. So that's why I'll write more about Paray le Monial tomorrow.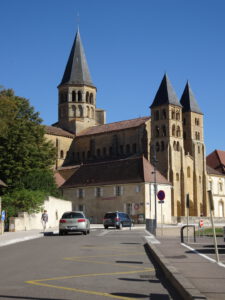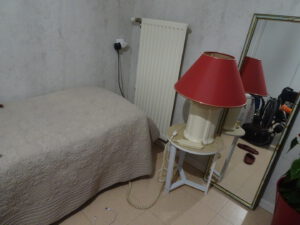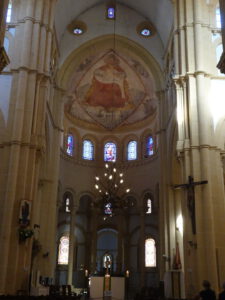 Previous
Next
Time to go to bed, I write more tomorrow.
Greetings ,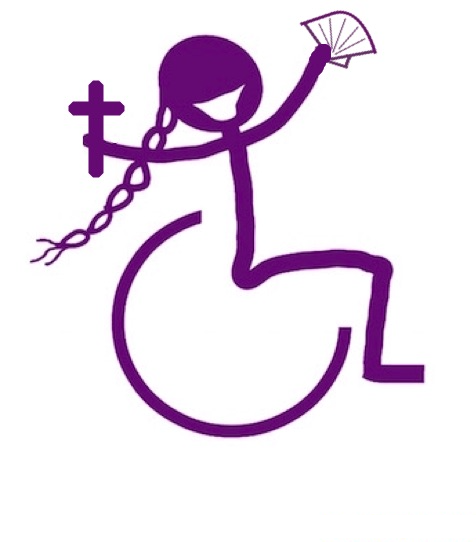 Wheelchairpilgrim
Today a day off the road but visit Paray le Monial. Last night I was invited to this.
Paray le Monial is the place where sacred heart worship comes from. In the 17th century, the nun Marguerite-Marie Alacoque received apparitions of Jesus showing His Sacred Heart here. Many people may know this from the Sacred Heart image found in many churches (and if you don't know it, next time you're in a Catholic church, see if you can find a statue of Jesus with his heart visible) .
This morning I first went with Dina who showed me around "Chapel de Visitation". The church at the site of the apparitions. This is where I attended mass. Then stayed for a while to visit this beautiful church.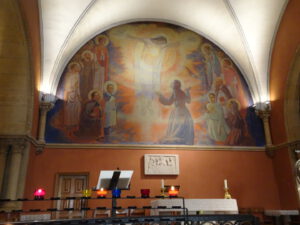 Then it was time to go to a second church. This was the church of "Saint Claude la Colombiere". Here are very beautiful mosaics. The rest of the church is also very beautiful. Lots of stained glass. All with images of members of the Jesuit order (including the current Pope) who have been canonized.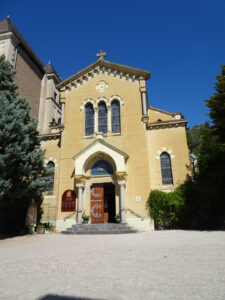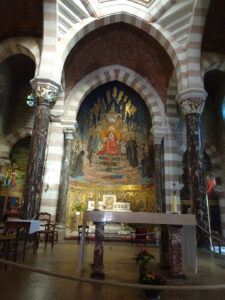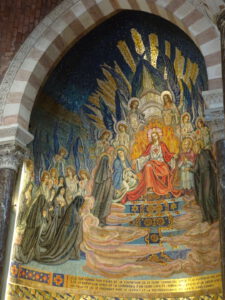 Previous
Next
Then we went to another chapel near the 12th century basilica where I had been last night and saw a film / documentary about Paray le Monial and the story of Marguerite-Marie Alacoque and Saint Claude la Colombiere. Then we talked to the priest who explained the film.
I almost forget to tell you that I was in the newspaper today. I was introduced to many people on the city tour and have told my story many times and shown the newspaper. I am almost famous in France.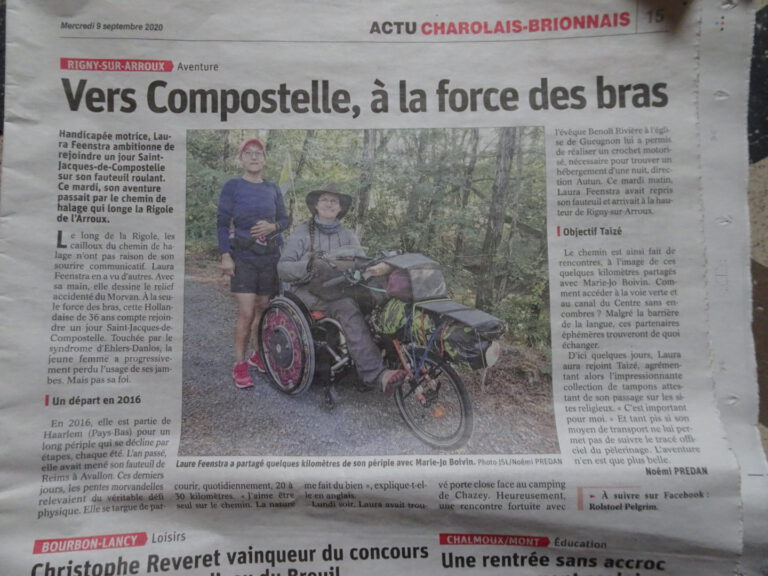 Greeting,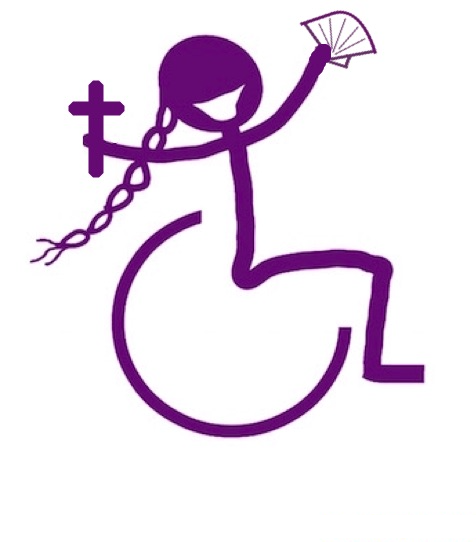 Wheelchairpilgrim
Got up around 7.30 this morning to quickly pack up and have breakfast. I left around 8.45 after I was extensively waved goodbye by the brother and sister where I was so welcome for 2 nights. I even had a delicious bread for lunch.
After I left I went to church at the Poor Clares convent (there are sisters living there who are actually the female branch of the Fransiscans). Unfortunately I arrived just 5 minutes late but luckily I was still able to enter. Was a beautiful church. Unfortunately I cannot understand much, but fortunately I could follow the lectures in Dutch because they go according to a certain schedule and I therefore already knew the lectures in advance.
In all the monasteries of Fransiscans and (Poor) Clares there is a beautiful icon of the cross. The cross of San Damiano. These are replicas of the cross that hangs in the Monastery of St. Clare in Assisi.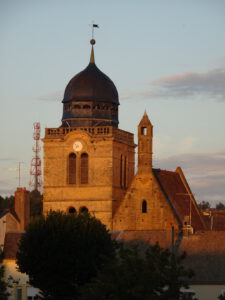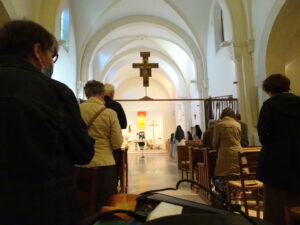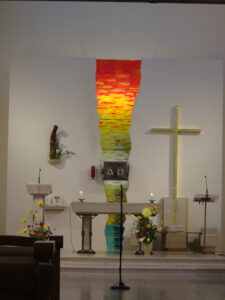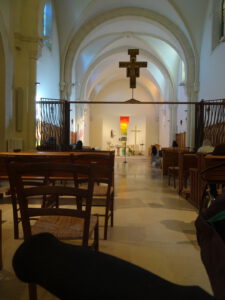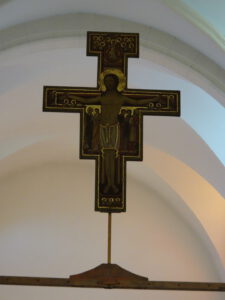 Previous
Next
After mass and the farewell to a few others that I got to know in recent days, I left Paray le Monial. But just before I left town, I passed a store where they sell things that some of my followers recognize. Namely the followers of the musical group Kisi. I was hereby reminded of the musical Joris and the dragon.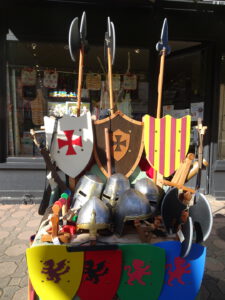 After mass and the farewell to a few others that I got to know in recent days, I left Paray le Monial. But just before I left town, I passed a store where they sell things that some of my followers recognize. Namely the followers of the musical group Kisi. I was hereby reminded of the musical Joris en de Draak.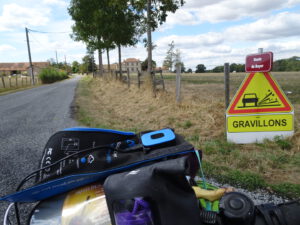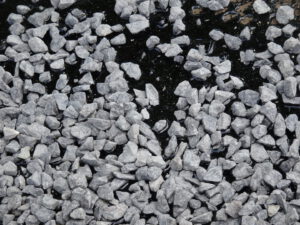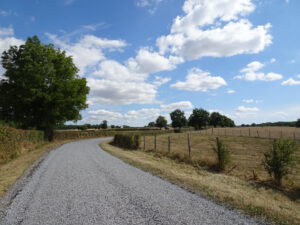 Previous
Next
After the piece of gravel, I ended up on the right track. The road ran along the toll road and was straight and quiet. On the left the main road and on the right cows and meadows. The cloudy skies were very beautiful today!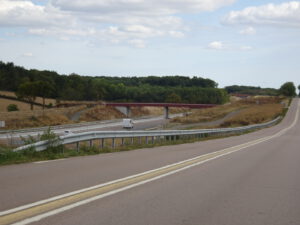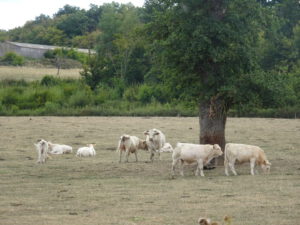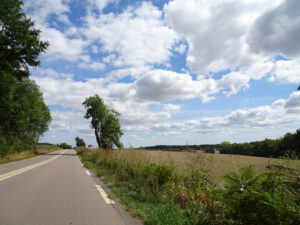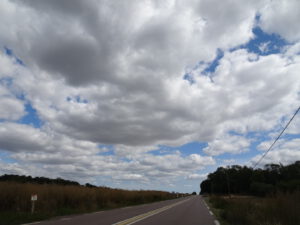 Previous
Next
Along the way I also ate the lunch that I had received. Tasty bread that also looks nice! bread with rabbit ears!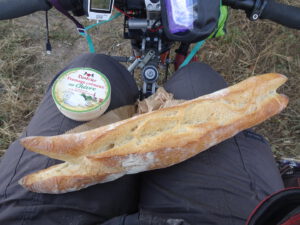 Then I arrived in Charolles. I first went to the church here to view it and knocked at the house next door where the priest lives. Unfortunately he was not at home. That's why I got a stamp from the tourist information. I was asked here if they knew a place to sleep for tomorrow, because that is still quite difficult to find so far because there are no campsites open between here and Cluny and no pilgrim hostels because it deviates from the route. So tomorrow we have to wait and see where I can sleep. Maybe in a monastery, but because they don't have a guest house there I didn't know if this is possible. The people I slept with in Paray le Monial figure it out for me. And as I write this I hear that I can indeed sleep here. That's the nice thing about knowing several people in France. (Thanks!)
After I took some pictures of the tourist information building because on this former monastery there was a sign stating that Saint Marguerite Marie of Paray le Monial received her first communion in this monastery. Besides that, it was also a very beautiful building. The rest of this town is also beautiful. Lots of beautiful buildings.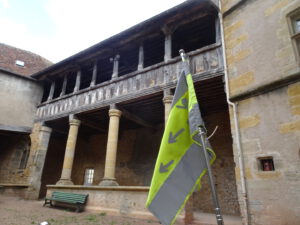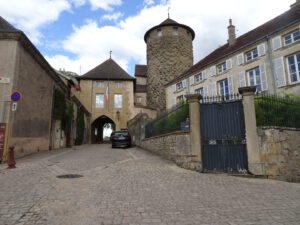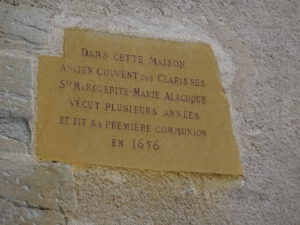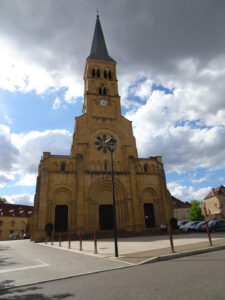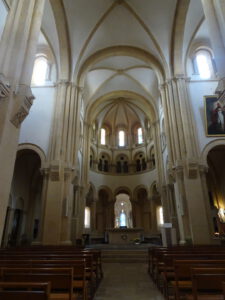 Previous
Next
Now I am at the campsite and go to sleep so early. I was able to park my wheelchair in the disabled toilet and it is charging there. On the road again tomorrow and I am glad that I have a place to sleep again.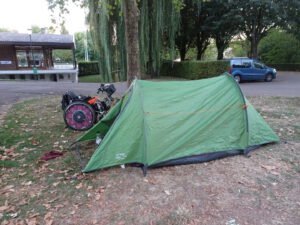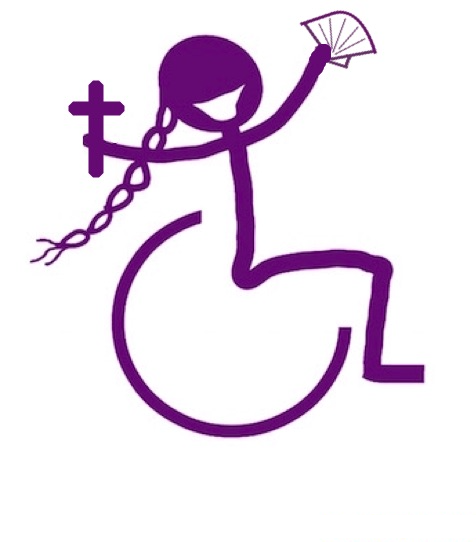 Wheelchair Pilgrim
This morning I woke up again around 7am. Then I started changing and packing. I had a chat with the Dutch at the campsite and made an attempt to explain to French camping guests in French what I do. When I was packed I left.
Yesterday I had already been to the church in Charolles and then there was no one to stamp me. This morning before I left town I made another attempt and it was more successful. This time the priest was present and he gave me another nice stamp in my pilgrim passport. I already have a nice collection. 2 full pilgrim passports and now the 3rd is already nicely filled. All stamps on the photo are from this year.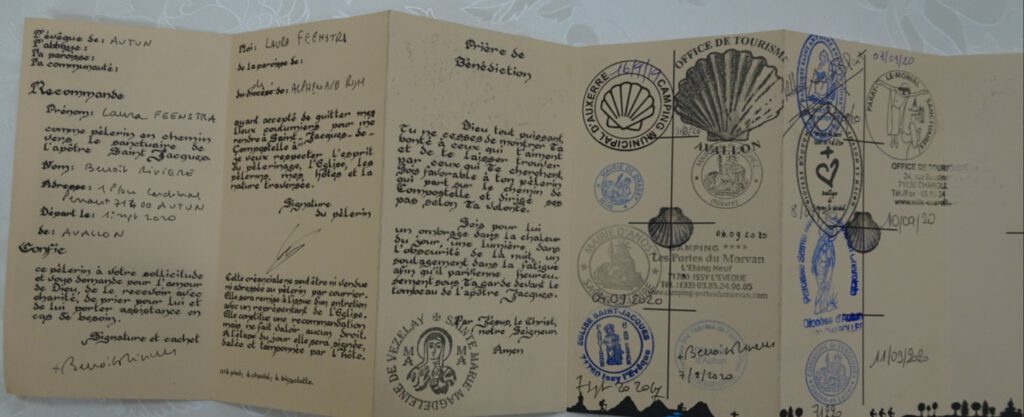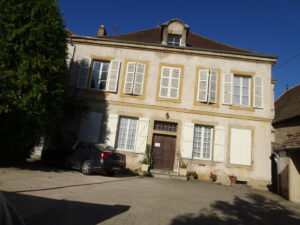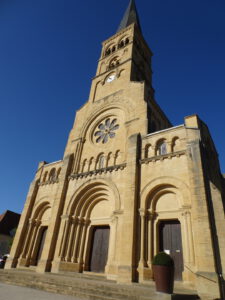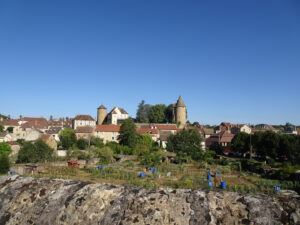 Previous
Next
I rolled up most of the day. Especially in the beginning drove through the meadows with many cows and especially many bulls. I am gradually starting to wonder why I see so many bulls here. Seen more bulls than cows today. They are huge and muscular but only stand behind a thin wire of barbed wire. Apparently they are quite calm.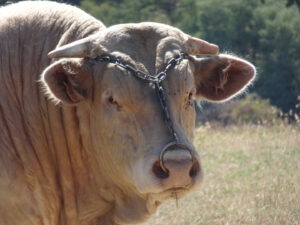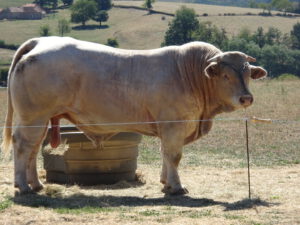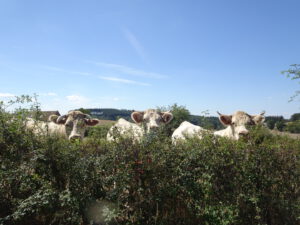 Previous
Next
Halfway through the day there was more forest and there were also large piles of fallen trees. I hadn't seen it since I left the Morvan.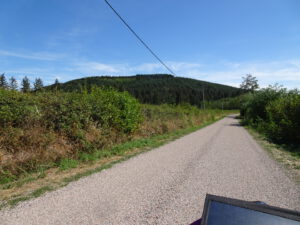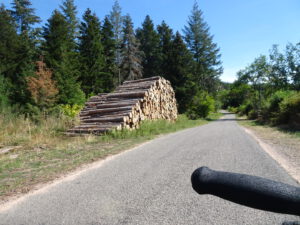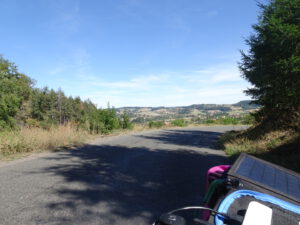 Previous
Next
I also found all kinds of goodies on the way. Apples, nuts and blackberries. Yummy!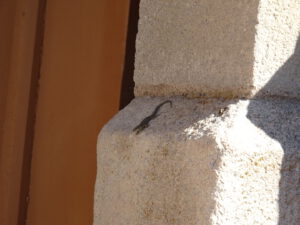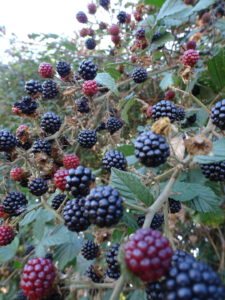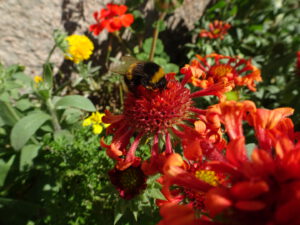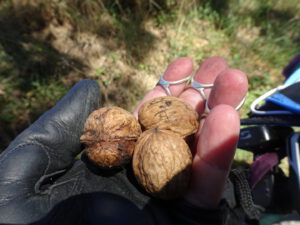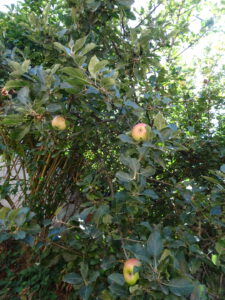 Previous
Next
I have now arrived in Verosvres. First I looked at the church and then got a stamp at the Mairie. Then on to my sleeping place. On the way I came across a wash house. The first this year. Last year I had come across a lot, but not yet.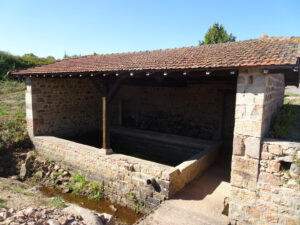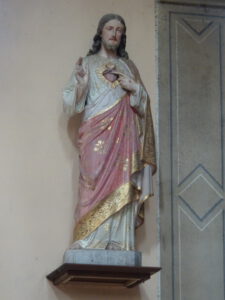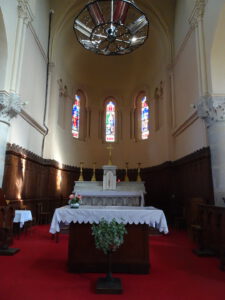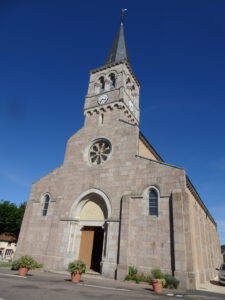 Previous
Next
I am staying here with 2 Franciscan sisters in the birthplace (although I actually sleep in the former stable) of St. Marguerite Marie Alacoque I wrote about before when I was in Paray le Monial.
I just had a good time practicing my French because the sisters only speak French. I had dinner tonight and tomorrow breakfast will be ready at 08:00. We had a nice chat and we managed to get it right with the help of my French, gestures and the occasional google translate.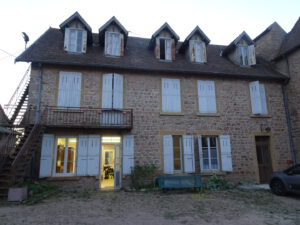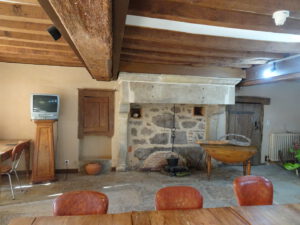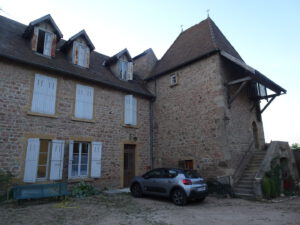 Previous
Next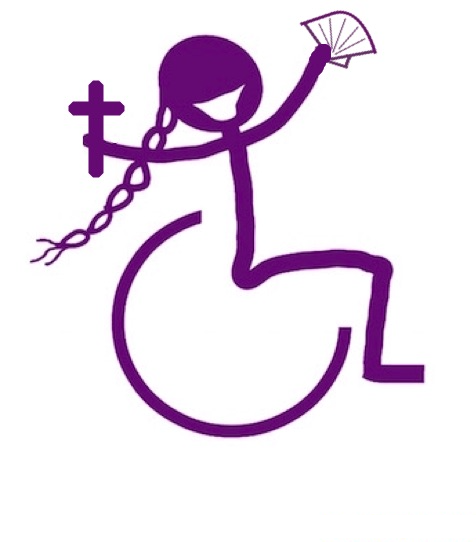 Wheelchairpilgrim
My alarm went off at 7.15 this morning. I packed up and went to breakfast with the sisters at 8.00. Delicious breakfast with bread, fruit, jam and a large bowl of tea from a Taizé dish. I spoke to the sisters in my best French during breakfast and they also gave me a nice packed lunch.
After breakfast I went to the chapel for a while and then it was time to leave. I got a hearty goodbye! Sisters, if you read this, thank you again!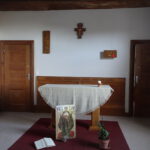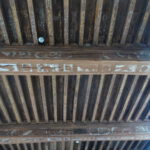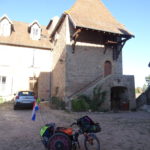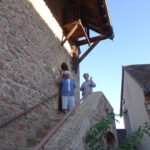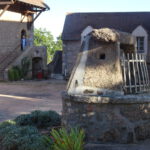 Previous
Next
After leaving, I neatly followed the navigation on my mobile. Was on cycle routes so that should be fine. I rolled up the mountain on an asphalt road. Pretty steep. Halfway through I decided to roll backwards up the mountain because then I can put more power (think of a rowboat) and not tilt backwards. So I slowly but surely rolled up. Very slowly the road changed from an asphalt path to an unpaved path. Tractor tracks only. Was also overtaken by a farmer in a tractor who wondered if I really had to go this way, but it was by far the shortest route so I rolled on. Fortunately, it is now less steep but unpaved. Halfway through I got to the top and was rewarded with a nice view. Then only down. That went well and I even ended up on a paved road again. Then unfortunately again a very steep slope. Also had to back up and rest and drink every few meters. At the top there were already residents who had seen me coming, waiting for me and they refilled my now empty bottle with water. After a chat I rolled on again. At that moment I had rolled 5 km and the 1st set of batteries was almost empty (only 2 of the 5 lights were on, normally I can still roll about 5 km). Only 20km to go to Cluny.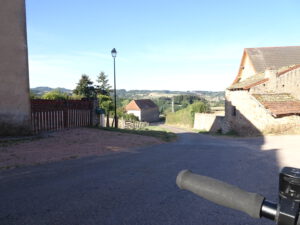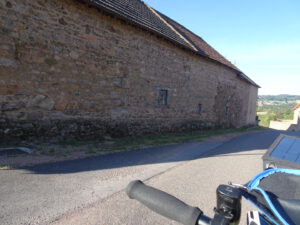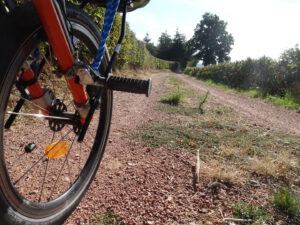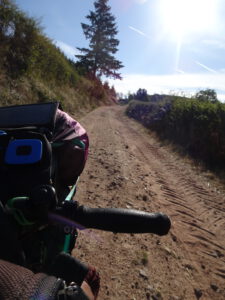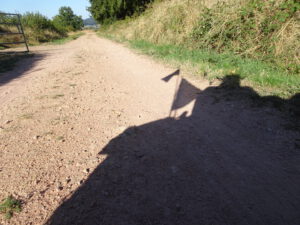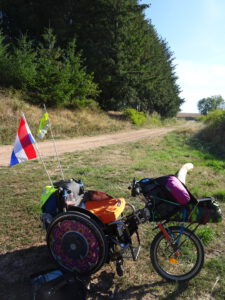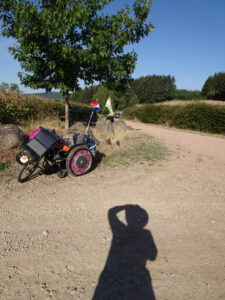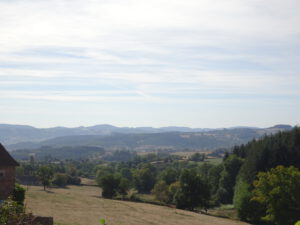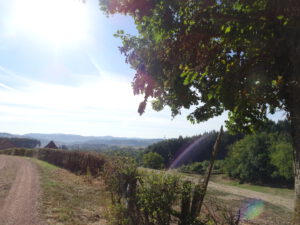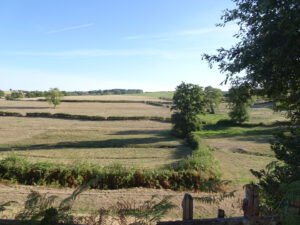 Previous
Next
After that ride up I was exhausted and hungry so time to eat the sisters' lunch. I had already eaten the banana halfway up the slope, but now it was time for bread and cheese.
After lunch I rolled on. From that moment on, the road mostly went downhill and it continued for the rest of the route. Very nice! I was soon treated to grapes. A wild growing grape plant with many bunches of grapes with delicious sweet fruits! Yummy!
After that ride up I was exhausted and hungry so time to eat the sisters' lunch. I had already eaten the banana halfway up the slope, but now it was time for bread and cheese.
After lunch I rolled on. From that moment on, the road mostly went downhill and it continued for the rest of the route. Very nice! I was soon treated to grapes. A wild growing grape plant with many bunches of grapes with delicious sweet fruits! Yummy!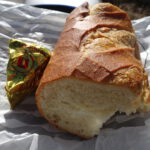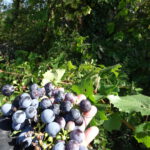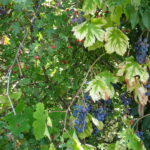 Previous
Next
After that ride up I was exhausted and hungry so time to eat the sisters' lunch. I had already eaten the banana halfway up the slope, but now it was time for bread and cheese.
After lunch I rolled on. From that moment on, the road mostly went downhill and it continued for the rest of the route. Very nice! I was soon treated to grapes. A wild growing grape plant with many bunches of grapes with delicious sweet fruits! Yummy!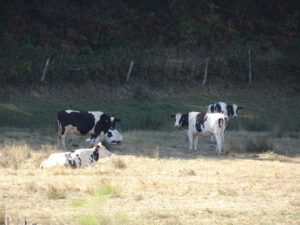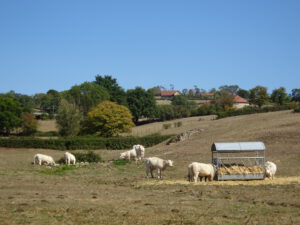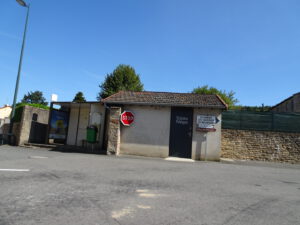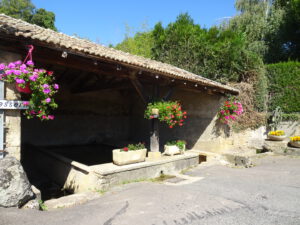 Previous
Next
I also went to a church on the way, it was an old church but with a kind of modern paintings. Seemed like they were biblical stories in "modern" clothing. Special.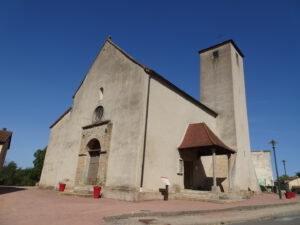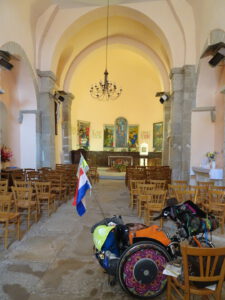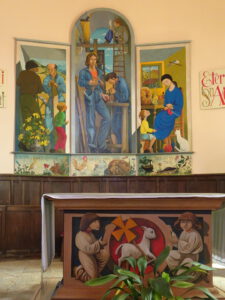 Previous
Next
After a few more kilometers of rolling I arrived in Cluny. We got dinner here and then on to the campsite.
The tent is back and I am now comfortable in bed. the wheelchair is loading in the toilet building.
Tomorrow I'm going to see the city and then roll over to Taizé. Then it is already the end of the pilgrimage for this year.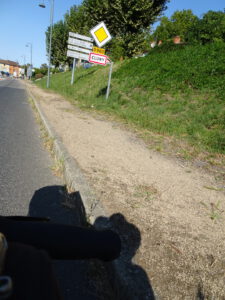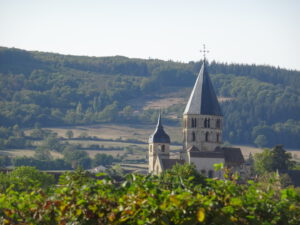 Previous
Next
Greetings,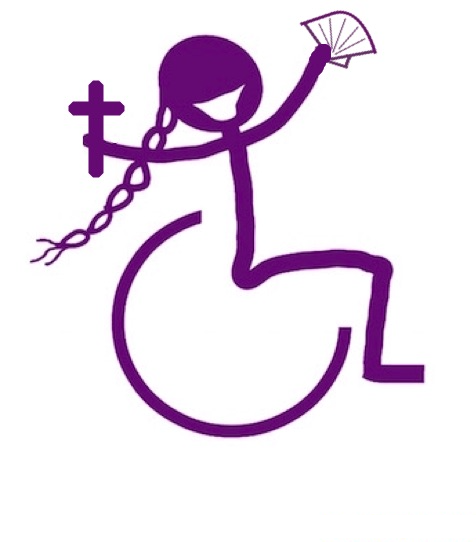 Wheelchairpilgrim
door rolstoelpelgrim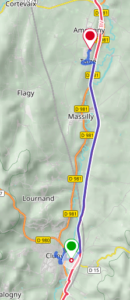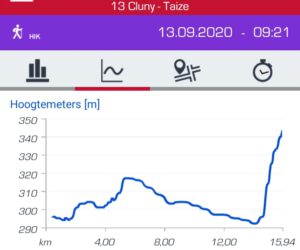 Left from Cluny this morning. First went to church in the 12th century Saint Marcel church. During a church service like this I notice that my French has really improved in the past 2 weeks because during the lectures I can now follow what story they read and I can also understand the broad outlines of the sermon. After the celebration I asked the priest for a stamp but unfortunately he did not have one but he advised me to go to the parish house a little further. So I did. On the way a woman caught up with me who also attended church and showed me the parish house and got a stamp for me there. So it has been put back.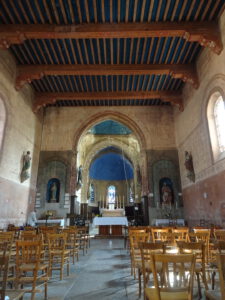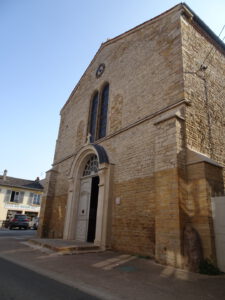 Previous
Next
Then I went to the monastery of Cluny. I was regularly approached in the center. Some people saw my shell (pilgrim's mark) or had seen me in church and / or newspaper. Now get a little bit of how famous people feel.
Unfortunately I was not allowed into the monastery itself. According to the guards, my wheelchair will not fit in their elevator. I know it fits because I've been there before, but I couldn't convince them. Have only seen the shop and the outside of the monastery or what is left of it. In the Middle Ages, Cluny Monastery was extremely important and enormous. All over the city are remnants of buildings that belonged to the original monastery. Nice to see.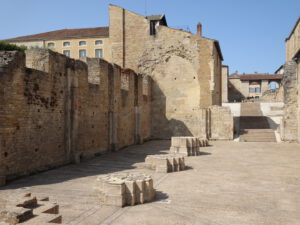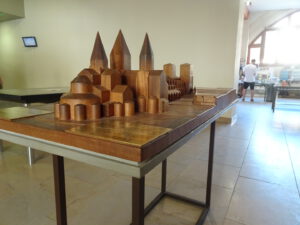 Previous
Next
Another thing Cluny is known for is the horses. There is a very large horse stud. About 5 years ago I had already visited it and now passed it alone. Various special horses are bred at this stud and competitions and shows are held. Today there was a dressage competition that I had a look at. I once ridden a horse and I always like it and the horses along the way always get some extra attention from me. Now I ride my steel steed through France!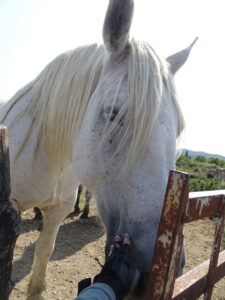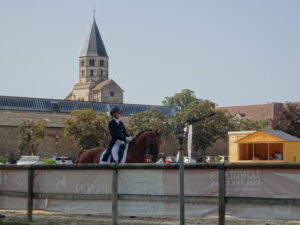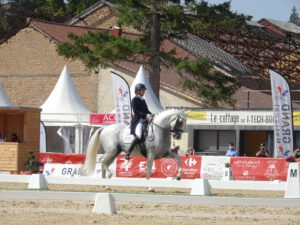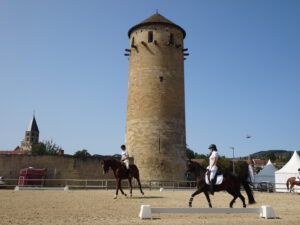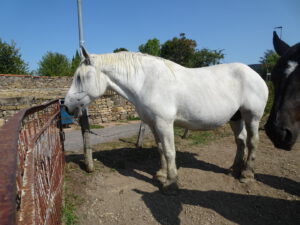 Previous
Next
On the way to Taizé I rode on a nice cycle path called voies vertes. These are often cycle paths that run on old railway lines, including this one. And that was regularly visible. There is even a station, only the track has been changed into a bicycle path.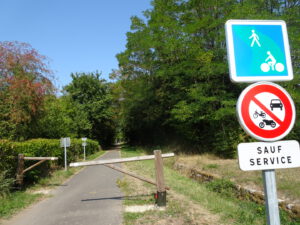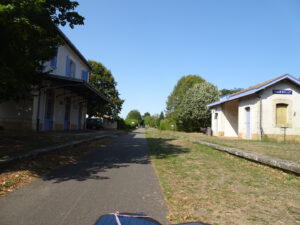 Previous
Next
After about 10 km of rolling I have a first view of Taizé.
Taizé is a village with a monastery built on a hill. After I had conquered it, I first visited the small Romanesque church.
After that I rolled over to the famous clock tower of Taizé and I registered there. I was assigned my barracks (117B) and after I had put my things there I rolled back to the tower before tea time and got tea and cake. After that I got a stamp in my pilgrim passport and this year's pilgrimage is complete.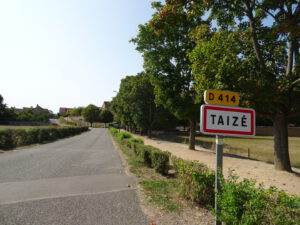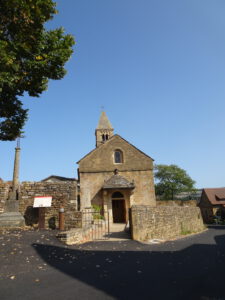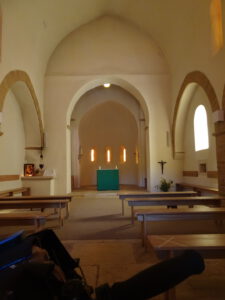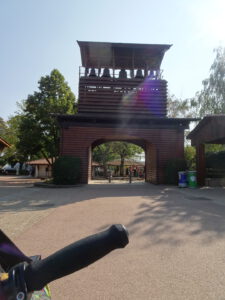 Previous
Next
In the coming days I will write something now and then. If you have any questions, feel free to ask them below or by email. Then I will answer those coming days.
I'll go to the evening prayer and then go to sleep. I am very tired from this trip but it was very beautiful again!
Greetings ,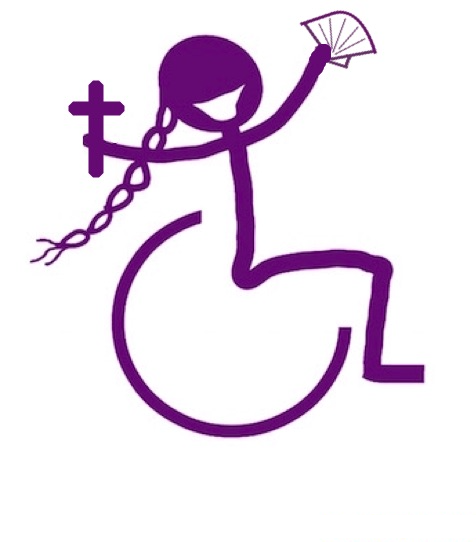 Wheelchairpilgrim
No more daily blog now now that I am no longer on the road, but in the coming period I will occasionally write something about what I experience in Taizé and beyond and maybe also about things I experienced along the way but did not describe then.
Yesterday afternoon I was away from Taizé for an afternoon. I was picked up by the woman where I stayed in Paray le Monial. We went in her beautiful wheelchair adapted bus. Her brother and the person who showed me around Paray le Monial was also there. The four of us went out.
We first visited a special chapel. Chappel de Charcuble. This chapel was built on May 1, 1941 in 24 hours by a group of young people. The chapel is dedicated to Saint Jeane d'Arc and Saint Philippe.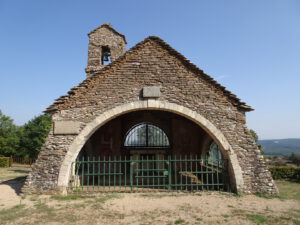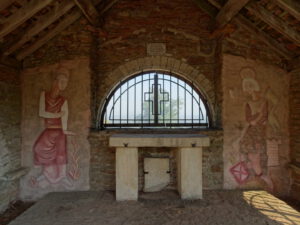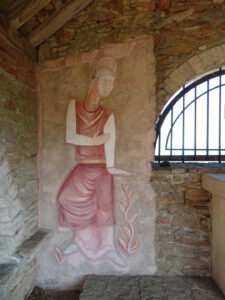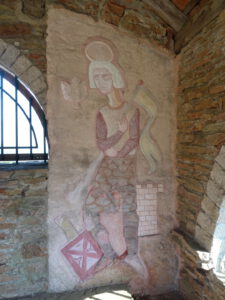 Previous
Next
Then we drove on to Blanot. A very beautiful old town with a beautiful Romanesque church from the 11th and 12th centuries. I personally find Romanesque churches very beautiful and there are quite a few here in the area.
We also saw a beautiful old bread oven. I work as a volunteer at "Archeon", a historic open-air museum. In the medieval part of the park we also have a bread oven and this oven reminded me of that.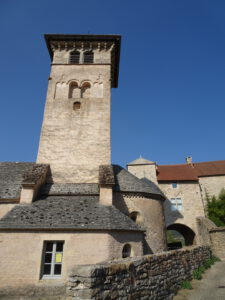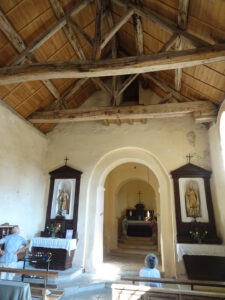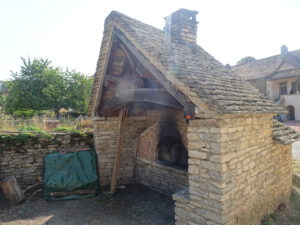 Previous
Next
After Blanot we drove to Tournus. We saw many beautiful things along the way. Various castles, medieval churches, nice houses and beautiful views over the hills.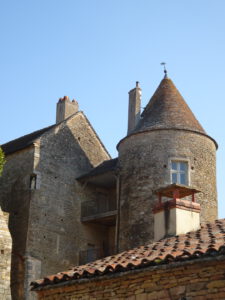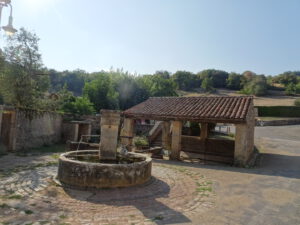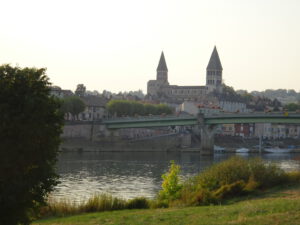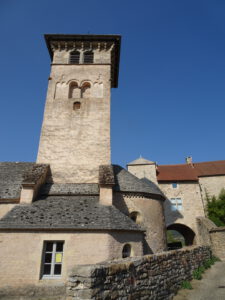 Previous
Next
IIn Tournus there is an 11th century Romanesque abbey church. Very nice. During the restoration of the floor in 2002, an 11th century mosaic was found under layers of tiles and concrete that were laid over the mosaic between the 16th and 18th centuries. Partly this mosaic is now visible. Very nice.
I always enjoy looking in church for funny things that the builders made. For example, there are often funny images of people, animals and / or monsters at the top of the pillars. Similarly in this church.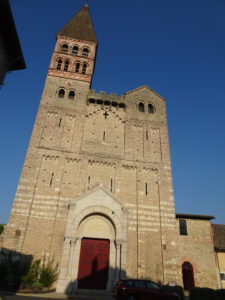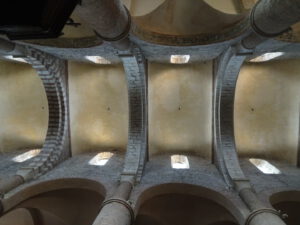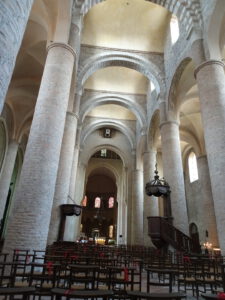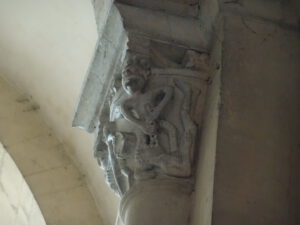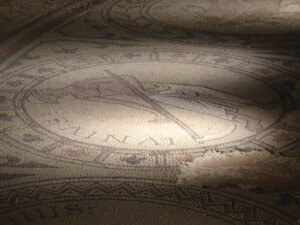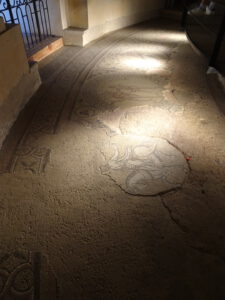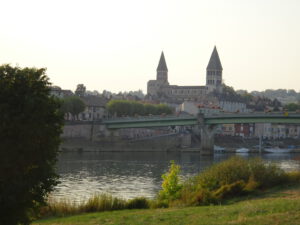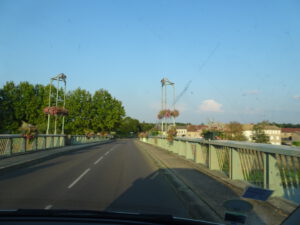 Previous
Next
Then it was time to go back to Taizé. On the way back I was treated to pizza and a few minutes after the evening prayer had started we arrived back in Taizé. We all went to the last part of the evening prayer and then we said goodbye.
Was a nice afternoon, saw a lot of nice things. Thanks again!
Greetings,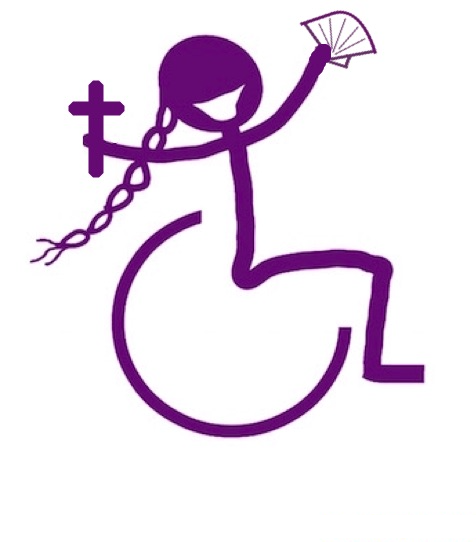 Wheelchairpilgrim
I have now been in Taizé for almost a week. I have mentioned Taizé several times in my blogs, but what is Taizé actually?
Taizé is a small village in Burgundy, France. About 800km drive from Utrecht. Here is a monastery with brothers.
The Swiss Roger Schütz arrived here in 1940 and bought a house here with an idea to start a kind of monastery, but it really took off later. In wartime he received people here who needed help. He returned to Switzerland from 1942 to 1944 because of the war. He then returned to Taizé in 1944 and a community of brothers was formed here. Frere Roger was a Protestant like the first other brothers, but in the late 1960s the first Catholic brother entered and it has been an ecumenical community ever since.
Soon many young people also came to visit the brothers. Often young people from various backgrounds, Protestant, Catholic Eastern Orthodox and also many people who are looking. Every week on Sunday, the new people arrive who stay for a week. In other years, this was often 2 to 3 thousand people a week in the summer months who are received here. People sleep in tents and barracks. But this year because of corona, a maximum of 500 are allowed but there are less than 200 people this week. I have been coming here for about 9 years and it is very different for me now to be here because we are such a small group, but despite that it is very good.
But what can one do during a day in Taizé? I will write that below.
8.15 am morning prayer with song, silence, reading and communion. then my favorite breakfast of bread, chocolate bars (those are the chocolate bars that are also used to make chocolate croissants) and tea or chocolate milk.
The Bible introduction is by a brother at 10 am. Everyone gets a sheet with Bible text and a number of questions to think about. Not only questions about the biblical text, but especially personal and deep questions such as "what would you like to get out of this week?", "Is there anything that you want to change in your life or in society?", "How do you experience God in your life?". After the brother's explanation, there is a time of silence in which you can think about those questions yourself.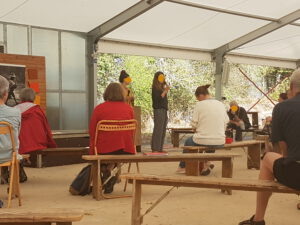 12.20 afternoon prayer with singing, bible reading, (10 minute ) silence and afterwards a warm lunch.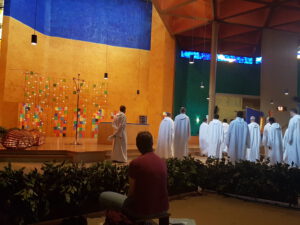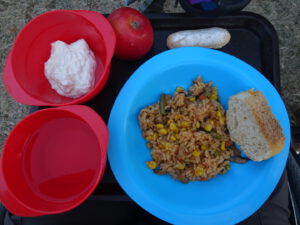 12.00 pm there was other years singing rehearsal where we can learn the different voices of the songs of Taizé. But due to the situation with covid19, there is no fever training this year which I think is a shame but on the other hand this is now the time that I can lie on the bed to rest.
15.15 we have a conversation about the introduction of the Bible with the small group in which everyone is assigned. This year I have a very nice international group with all 30 to 40 year olds. We then discuss the questions with each other. because we are in groups of very different people, different nationalities, different religious backgrounds, etc., this results in fun and interesting conversations. In any case, I have a very pleasant group and we usually sit together with the meals.
17.00 Tea. Anyone who has ever been here knows the sweet "Taizé" tea. With cold weather you get warm tea and with warm weather it is iced tea. But always the same instant tea which is very sweet. And a biscuit / sweet bun / cake with it.
After tea, there are workshops a few times a week. About various subjects. This week it was about ecology and there was a workshop by an orthodox priest from Amsterdam.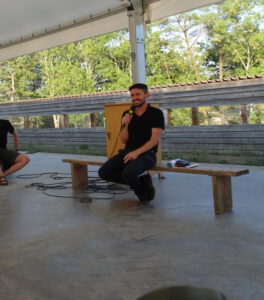 Tea. Anyone who has ever been here knows the sweet "Taizé" tea. With cold weather you get warm tea and with warm weather it is iced tea. But always the same instant tea which is very sweet. And a biscuit / sweet bun / cake with it.
After tea, there are workshops a few times a week. About various subjects. This week it was about ecology and there was a workshop by an orthodox priest from Amsterdam.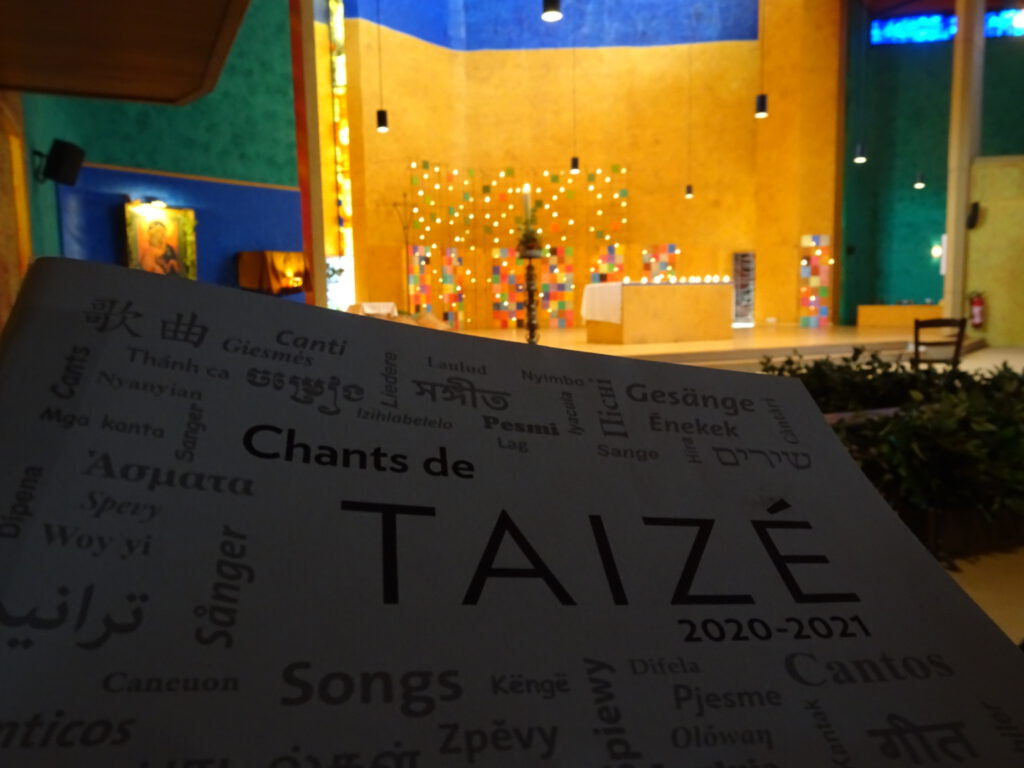 In the evening after 22:00 it is an option to visit Oyak, this is a kind of cafe where you can have a drink or a snack. People often play live music. A cozy meeting place.
And then it is time for bed.
On Friday and Saturday, the evening prayers are a bit different. Easter is celebrated every weekend in Taizé. On Friday, just like on Good Friday, the death of Jesus is commemorated. This is done in an Eastern Orthodox manner with a prayer around the cross.
On Saturday evening, the resurrection of Jesus is celebrated (Easter) with a light celebration where everyone gets a candle and then the light is passed on to each other during the service. Always very beautiful.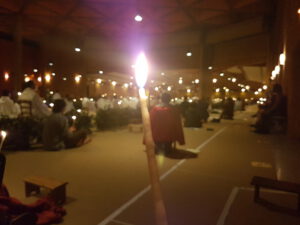 If you have become curious you can listen to the prayers live here and on Saturday evening (also tonight) at about 8.30 pm you can see the live broadcast of the celebration on Facebook. It can also be seen later. You do not need to have Facebook for this.
Tomorrow morning there will be a closing Eucharist and then it is time to slowly travel back to the Netherlands. It will take me another 3 days or so.
If I come across nice or special things along the way, I will write a blog about this, otherwise after returning home.
Greetings,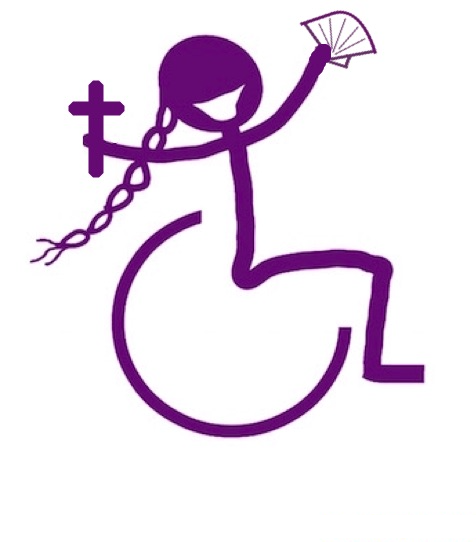 Wheelchairpilgrlm
I have been home for a few days now.
I had a nice return trip.
The last days in Taizé were very good. Beautiful prayer celebrations, interesting workshops, and fresh nuts from the walnut trees! I had a very nice group that I spent a lot of time with. Not only the time of the conversation groups but also we ate together and spent other moments of free time together. Lots of fun and many good conversations.
But Saturday evening the first and Sunday the rest left, I think I was the last of our group to drive away from the site and the week Taizé was over again. We have exchanged contact details and hopefully we will keep in touch every now and then. this trip left me with some nice contacts anyway.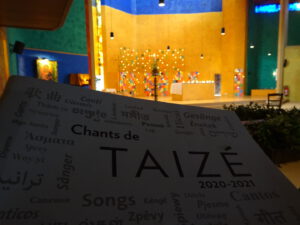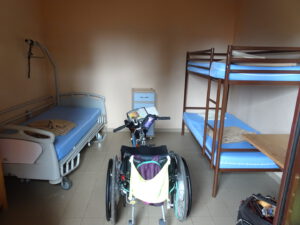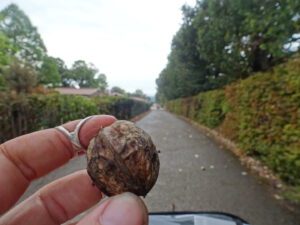 Previous
Next
After my departure from Taizé I first drove towards the North-West, to the castle Guedelon in Treigny. Contrary to the many other castles that I encountered on the way, this is not an old castle but a castle that they only started to build in 1998. It is being built as a research site, where scientists can try out for themselves how things were really built and done in the Middle Ages, experimental archeology.
The castle is built from all the materials they get from the site itself, various types of stone for the castle walls, wood for the beams, clay for roof tiles and pots and pans, and sand, lime, and all other necessities for the cement to put all the stones. to put together.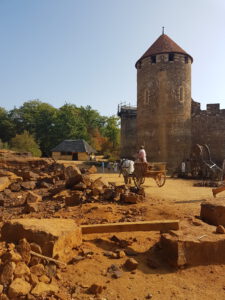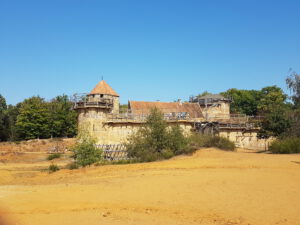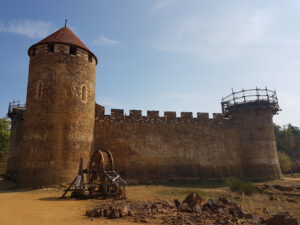 Previous
Next
The site is completely built in a medieval way (12th century) with tools from that time, these tools are also made on site by the blacksmith. The large parts (logs, stones) are transported to the right place by horse and carriage.
And many more crafts are active here, woodworkers, wool dyers, painters who paint with pigments that also come from their own terrain, basket weavers. Very interesting to watch. .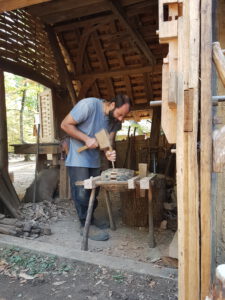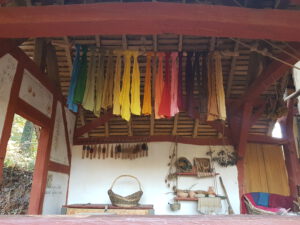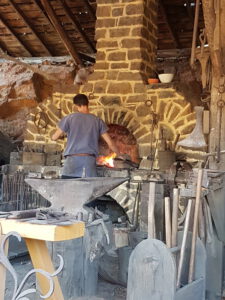 Previous
Next
I have been to Guedelon about 4 times in the past 5 years and it is very nice to see how the castle takes shape. At the moment they are working on the front of the castle where the draw bridge will be built. the stones are lifted with a kind of crane where everything is lifted by people walking in a kind of hamster wheel.
For me this is all extra interesting to see because I myself work as a volunteer at the open air museum Archeon. This is a park in which, among other things, the Middle Ages are depicted with medieval houses, crafts and their inhabitants. I myself have been a medieval shoemaker in the shoemaker's house for several years (only this year because of covid19 unfortunately not). A lot of fun to do.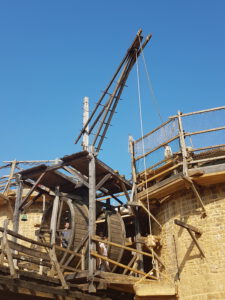 The other days I was on the road (4 days in total), I just drove slowly on small roads where I encountered beautiful things. beautiful historic French villages, many beautiful castles and churches. I also drove a lot past places where I had passed as a pilgrim last year.
In the nights I slept on campsites. The last day I visited a friend on the way and finally I came home in the night of Wednesday 23 to Thursday 24 September ..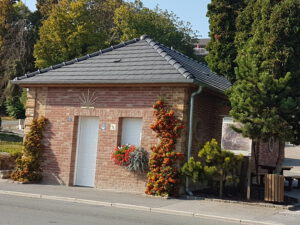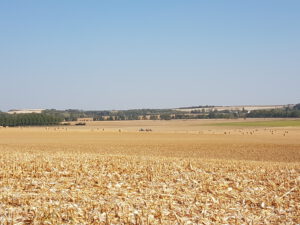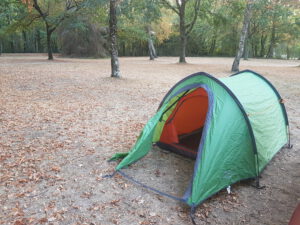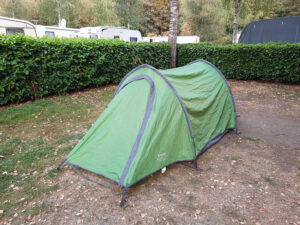 Previous
Next
The past few days I was busy cleaning up everything and getting used to normal life again. after such a pilgrimage I always have to get used to the hustle and bustle of everyday life. but it is also good to be home.
Soon I will start slowly with the first preparations for next year. Then probably from Taizé to Le Puy en Velay.
But before I start with that, I will first let all the beautiful experiences of the last trip sink in. I will also first write a blog with a retrospective and with all the statistics of this pilgrimage, such as about the distances, costs, etc. I think that will follow sometime in the coming weeks.
Sign up for the newsletter on the homepage to stay informed when I have posted something new.
Greetings,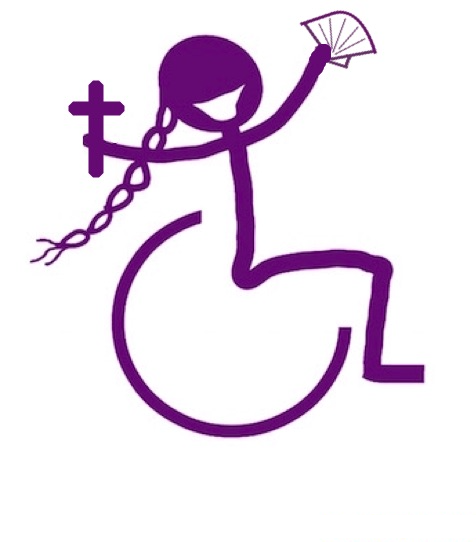 WheelchairPilgrim
2020, a beautiful pilgrimage, closure of the journey and statistics
It has taken a while, but here is at last my closing blog with all the statistics from my last pilgrimage.
Last weeks I've been updating the website and describing my blog here in order with all the route maps and altitude profiles. Very nice to do because by going through all those photos and stories again a lot of memories come back, the ones I wrote down but also many other things (it is impossible to write everything that happened during my pilgrimages, but I try to write most!).
I've also been working on the English translation of the website (for now still partly automatic translation due to lack of time) and the French translation of the website (fully automatic translation because unfortunately my French is not good enough to translate it myself). more and more non-Dutch speaking followers are added, often people I met on the way.
While I am on the subject of my followers, I would like to thank all my loyal readers and all those who responded and/or sent me messages by email, those messages helped me to make this beautiful and special pilgrimage, especially at the difficult moments it was nice to know that so many people travelled with me. I really enjoyed being able to share my experiences with you every day, knowing that people were reading along also helped me to look at things consciously and to pay attention to things that I often pass (those beautiful mushrooms, flowers or creatures like grasshoppers).
There are many people who helped me along the way, some with small things like all the times someone said hello to me, and the thumbs up that came out of cars as they overtaken me as I rolled up a steep slope.
There are also people who helped me find my way, who filled my water bottle, had a chat or shared their meal with me. Little things that were very important to me.
Sometimes even bigger things, people I didn't know and who welcomed me to their house where I could enjoy their hospitality for 1 or sometimes even 2 nights. people who came to pick me up to bring me to their house when I was in need because I was in front of a closed campsite. Some of them have become friends in the meantime.
These are the things that have made my pilgrimage even more beautiful.
Thank you!
But here are the statistics:
Dates, Stages, and Number of Kilometres
1 September, Avallon – Marigny-l'Eglise 19.55km
2 September, Marigny-l'Eglise – Brassy 13.3km
3 September, Brassy – Planchez 21.94 km
4 September, Planchez – Arleuf 25.37km
5 September, Arleuf – Larochemillay 22.86km
6 September, Larochemillay – Issy-l'Évêque 22.81km
7 September, Issy-l'Évêque – Gueugnon (Autun) 26.55km
8 September, Gueugnon – Paray le Monial 34.99km
9 September, Day Paray le Monial
10 September, Paray le Monial – Charolles 21.52km
September 11, Charolles- Verosvres 19.31km
12 September, Verosvres – Cluny 28.13km
13 September, Cluny – Taize 15.94 km
Total 272.27km
13 roll days makes an average distance of 20.94 km per day.
Costs
When it comes to costs, I try to live as soberly as possible on the way, for several reasons. the first is because I live on a minimum benefit (because of my health I am disapproved for work) and the second is that I also like to live as soberly as possible during such a pilgrimage, which makes me even more aware that I don't need much. I don't want to depend on the money I bring with me (which makes it much easier to solve most problems along the way) but I want to trust in God and the goodness of people. My experience is that when I solve things with money instead of trust, I experience much less special things and have less contact with people along the way.
When I'm thirsty I call something to fill my drinking bottle which usually gives me a nice conversation besides fresh water and sometimes a meal myself. or when I'm in front of a tight budget camping I can of course take an expensive hotel but if I dare to trust that there will be a solution it will brings me in the most special places, that can be read on this blog or my new web page where the journey is described, a.o. on day 4, day 7 and day 9 you can read how much that trust has given me.
Precisely the things that didn't cost any money were the most valuable things and the most special encounters. Free but priceless!
But despite that trust, I do spend money, and I will describe below how much I have spent and what I spent it on.
First of all, the overnight stays:
To France:
1 Alphen – Revin , campsite municipal les bateaux 8 euro
2 Revin – Vitteaux, camping municipal Vitteaux no payment option… nobody was present.
3 Vitteaux – Taize, Barracks in Taize (no fees)
4 Taize-Challon sur Saone-Dijon-Avallon, Camping Sous Rouche 7,65 euros
Total EUR 15.65
Pilgrimage
1 Avallon – Marigny-l'Eglise Pelgrimsherberg, L'auberge du Crescent 15,-
2 Marigny-l'Eglise – Brassy Camping Municipal 6
3 Brassy – Planchez. camping Municipal no management
4 Planchez – Arleuf. closed campsite, stayed with dutch in Cussy and morvan) Free but priceless!
5 Arleuf – Larochemillay. Camping la Forrêt du Morvan 15,85
6 Larochemillay – Issy-l'Évêque. campsite Les portes du Morvan 10 euros (pilgrimage rate)
7 Issy-l'Évêque – Gueugnon (Autun). Closed campsite, sleeping in Bishop's House. Free but priceless!
8 Gueugnon – Paray le Monial. closed campsite, 2 nights stayed with people I met there. Free but priceless
9 Day at Paray le Monial
10 Paray le Monial – Charolles. campsite municipal Charolles 7.50
11 Charolles- Verosvres. Franciscan Sisters Verosvres, free but priceless!
12 Verosvres – Cluny. campsite Municipal Cluny 7,80
13 Cluny – Taize Taize
Total cost of overnight stay – 62.15
Taizé
105 euros, week including food
Way home
1 Taizé – Saints-en-Puisayes Camping Municipal 4,80 euro
2 Saints en Puisayes- Arcis-sur aube campsite Arcis sur aube 12 euro? (not sure, lost ticket)
3 Arcis-sur-Aube – Revin Camping municipal les Bareaux 8 euro
4 Revin – Home!
Return journey 24,80 euro for overnight stays
Total price for 4 weeks overnight stays 207.60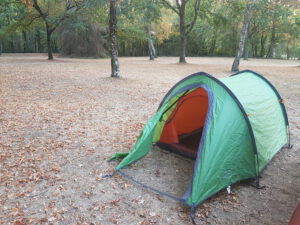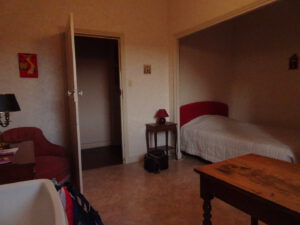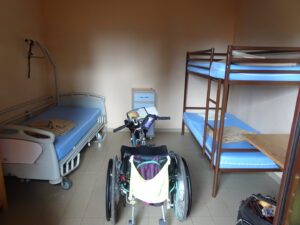 Previous
Next
Meals
Apart from sleeping, I also have to eat, of course.
Eating at cost:
-Daily baguette (sometimes half or small baguette), on average 60 cents
-1 time per 3 days piece of cheese, average of 3 euro per piece is 1 euro per day
-Something energetic for the heavy pieces and because it just tastes good! chocolate, sweets, muesli bar on average 0.50 per day
-Natural fruit (apples, pears, blackberries), free of charge
-lunch and treats that I got on the road or at places to stay, free of charge and priceless!
Total average of 2.10 euros per day
During pilgrimage about 30 euros spent on food.
Return journey about 20 euro.
In Taizé food/drink was included in the overnight price. 3 meals and in the afternoon snack and tea. in the evening possibility to buy something at Oyak (cafe), done 2 times, cost 20 cents for the cup of herbal tea I drank there. so 40 cents spent.
I also brought a bag of organic wholemeal couscous with dried fruit from home and added some 1 person pancake mix with only water. it was the first time I had cooked a few times on a small camping gas burner. I don't count the amount i spent on this. in terms of food this might be 3 euro for the whole period of instant meals.
I am therefore keeping it at about 50 euros for the cost of food.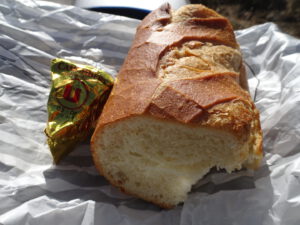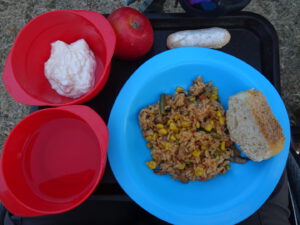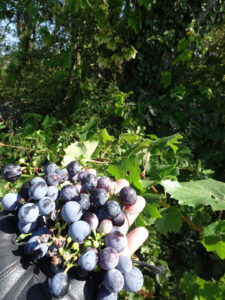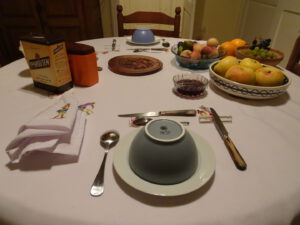 Previous
Next
Travel costs
Because I had decided to take my car this year because of Covid19, I cost a lot more than previous years in travel expenses.
Via the route I drove it was 1964 km (return journey) with a consumption of 5.1 Liter per 100 km. the petrol cost on average 1.35 euro per litre.
I used about 100 litres and that brings me to about 135 euros in petrol costs (other car costs such as wear and tear are not taken into account now, become too complicated).
I also had public transport costs to get from my parking place (car/end point) point to my starting point. this was a total of 12 euros.
Total cost:
sleeping 207,60
food 50 euro
petrol EUR 135
train/bus tickets 12 euro
For 4 weeks (1 week of travelling up and down, 2 weeks of pilgrimages, 1 week of Taizé) the total is €414.60.
without the trip, the price for the pilgrimage is €92.15 and Taize €105 = €197.15.
The pilgrimage (only the part rolling) cost me about 7,10 euro a day.
Over the whole journey it cost me 14,80 euro a day.
Going by car cost me a lot of extra money, this year it was no different because of corona, but I hope to go with flixbus again in the coming years. then the travel costs won't be more than 40 to 60 euro return (depending on when i book). I would have saved at least 150 euro in costs.
But I am happy and also grateful that making this pilgrimage by my car was possible in this crazy coronation time.
I hope you will all follow me next year as well, as the first plans for next year are already beginning to take shape. I hope to start rolling in May next year, the route will then run from Taizé to Le-Puy-en-Velay.
As soon as the plans take more shape I will send out another newsletter and post a blog.
Those who haven't done so yet can subscribe to the homepage for the newsletter (don't forget to confirm the subscription in the email that will be sent out immediately, if you don't receive it in a few minutes, please, check your junk mail).
Stay healthy!
Greetings,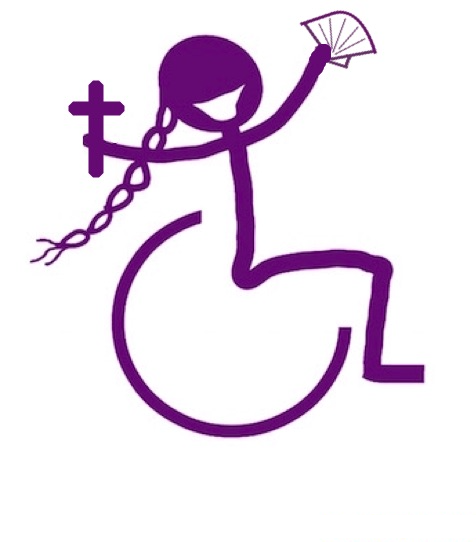 WheelchairPilgrim